What Is My Illinois City, Town or County's Official Website?
Directory of Illinois state, county, city & local government websites.

(Elections: Check For Local Illinois Election & Voter / Voting Info)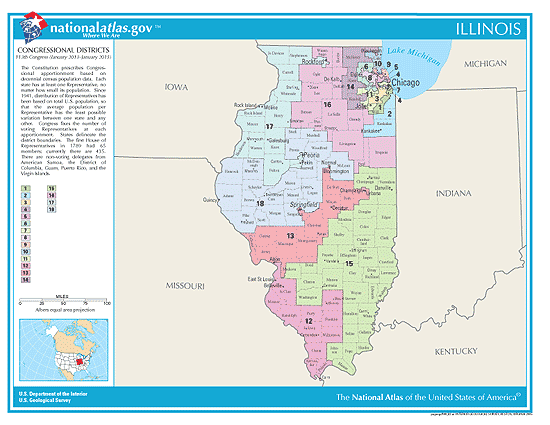 $200 FREE. A Gift From Me.

Save up to $200 on HOTELS, RESORTS, CAR RENTALS & FUN ACTIVITIES worldwide. Yes, it's a REAL $200! Everyone loves 'em. Get now. Use later. Save $$$ on your next vacation, getaway, trip or day-off. Click here to grab one now before they're gone!
- Jeff Cohen, Founder @ USelections.com
State Of Illinois Website:

State of Illinois
Directory Of Illinois Counties:
(Find Your Illinois County Website)
Alexander
Bond
Brown
Bureau
Calhoun
Cass
Cumberland
Douglas
Edgar
Edwards
Fayette
Gallatin
Greene
Hamilton
Hancock
Hardin
Henderson
Iroquois
Jasper
Jefferson
Jersey
Johnson
Lawrence

Lee
Macoupin
Marion
Massac
McDonough
Menard
Monroe
Moultrie
Pike
Pope
Pulaski
Putnam
Randolph
Richland
Saline
Scott
Shelby
Stark
Union
Wabash
Warren
Washington
Wayne
Williamson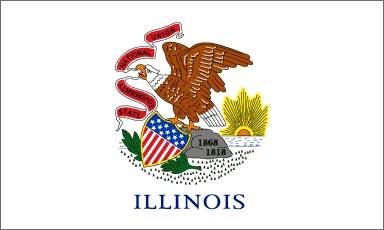 Bulletproof HOME DEFENSE!
Let's keep it fresh! If your town, city or county has a new website, has a website that it is not linked here, or has a website link that no longer works, please click here. It'll take just a few seconds to let me know, so that I may update it immediately.
Directory Of Illinois Cities & Towns:
(Find Your Illinois City, Town or Village Website)
A B C D E F G H I J K L M N O P Q R S T U V W X Y Z
Annawan
Apple River
Arcola
Arenzville
Argenta
Arlington
Armington
Aroma Park
Arrowsmith
Arthur
Ashkum
Ashland
Ashley
Ashmore
Ashton
Assumption
Astoria
Athens
Atkinson
Atwood
Augusta
Ava
Aviston
Avon
Baldwin
Banner
Bannockburn
Bardolph
Barry
Bartelso
Bartonville
Basco
Batchtown
Bath
Baylis
Beardstown
Beaverville
Beckemeyer
Bedford Park
Beecher City
Belgium
Belknap
Belle Prairie City
Belle Rive
Bellevue
Belleflower
Bellmont
Bement
Benkl
Benson
Bentley
Berlin
Bethany
Biggsville
Bingham
Birds
Bishop Hill
Bismark
Blandinsville

Blue Mound
Bluffs
Bluford
Bondville
Bone Gap
Bonfield
Bonnie
Bowen
Braceville
Bradford
Braidwood
Bridgeport
Bridgeview
Brighton
Brimfield
Broadlands
Broadview
Broadwell
Brockton
Brookport
Broughton
Browning
Browns
Brownstown
Buckley
Buckner
Buda
Buffalo
Bull Valley
Bulpitt
Buncombe
Bunker Hill
Bureau Junction
Burlington
Burnham
Burnt Prairie
Bush
Bushnell
Butler
Byron
Cabery
Cahokia
Cairo
Caledonia
Calhoun
Calumet City
Calumet Park
Camargo
Cambria
Cambridge
Camden
Camp Point
Campbell Hill
Campus
Canton
Cantrall
Capron
Carbon Hill
Carlock
Carmi
Carrier Mills
Carrollton
Carthage
Casey
Caseyville
Catlin
Cedar Point
Cedarville
Central City
Centreville
Cerro Gordo
Chadwick
Chandlerville
Chapin
Chatsworth
Chebanse
Chenoa
Cherry
Chesterfield

Chrisman
Christopher
Cicero
Cisco
Cisne
Cissna Park
Claremont
Clarendon Hills
Clay City
Clayton
Cleveland
Clifton
Clover
Coal City
Coalton
Coatsburg
Cobden
Coffeen
Colchester
Coleta
Colfax
Colona
Colp
Columbus
Compton
Concord
Congerville
Cooksville
Cordova
Cornell
Coulterville
Countryclub Hills
Countryside
Cowden
Crainville
Creal Springs
Crescent City
Crest Hill
Creston
Crestwood
Creve Coeur
Crossville
Cullom
Cutler
Cypress
Diamond
Dieterich
Divernon
Dix
Dixmoor
Dongola
Donnellson
Donovan
Dorchester
Dover
Dowell
Downs
Du Bois
Dunfermline
Dunlap
Dupo
Durand
Dwight
Eagarville
Earlville
East Brooklyn
East Cape Girardeau
East Carondelet
East Dubuque
East Galesburg
East Gillespie
East Saint Louis
Easton
Eddyville
Edgewood
Edinburg
El Paso
Eldorado
Eldred
Elizabeth
Elizabeth Town
Elk Grove Township

Elkhart
Elkville
Elliott
Ellis Grove
Ellisville
Ellsworth
Elmwood
Elvaston
Elwood
Emden
Emington
Energy
Enfield
Equality
Erie
Essex
Evansville
Ewing
Exeter
Fairbury
Fairfield
Fairmont City
Fairmount
Fairview
Fairview Heights
Farina
Farmers City
Farmersville
Farmington
Fayetteville
Ferris
Fidelity
Fieldon
Fillmore
Findlay
Fisher
Fithian
Flanigan
Flat Rock

Foosland
Ford Heights
Forest City
Forrest
Forreston
Fox River Valley Gardens
Franklin
Franklin Grove
Franklin Park
Freeman Spur
Fults
Galatia
Gardner
Garrett
Gays
Georgetown
German Valley
Germantown
Gifford
Gillespie
Gilman
Girard
Gladstone
Glasford
Godfrey
Godley

Golconda
Golden
Golden Gate
Golf
Good Hope
Goodfield
Gorham
Grand Ridge
Grand Tower
Grandview
Granite City
Grant Park
Grantfork
Granville
Green Valley
Greenfield
Greenup
Greenview
Greenwood
Gridley
Griggsville
Hamburg
Hamel
Hamilton
Hammond
Hampshire
Hampton
Hanaford
Hanna City
Hanover
Hardin
Harmon
Harrisburg
Harristown
Hartsburg
Harvel
Havana
Hawthorne Woods
Hebron
Hecker
Henderson
Hennepin
Henning
Herrick
Herrin
Herscher
Hettick
Heyworth
Hickory Hills

Hidalgo
Highwood
Hillcrest
Hillsdale
Hillview
Hinckley
Hindsboro
Hodgkins
Hoffman
Holiday Hills
Hollowayville
Hometown
Hooppole
Hopedale
Hopewell
Hopkins Park
Hoyleton
Hudson
Huey
Hull
Humboldt
Hume
Hurst
Hutsonville
Illiopolis
Ina
Indian Creek
Indian Head Park
Indianola
Industry
Inverness
Iola

Ipava
Iroquois
Irving
Irvington
Iuka
Ivesdale
Jeffersonville
Jewett
Johnsonville
Johnston City
Kampsville
Kane
Kangley
Kansas
Kappa
Karnak
Keenes
Keensburg
Keithsburg
Kell
Kempton
Kenilworth
Kenney

Kewanee
Keyesport
Kilbourne
Kincaid
Kinderhook
Kingston
Kingston Mines
Kinmundy
Kinsman
Kirkland
Kirkwood
Knoxville
La Fayette
La Harpe
La Moille
La Prairie
La Rose
La Salle
Lacon
Ladd
Lake Barrington
Lakemoor
Lakewood
Latham
Leaf River
Lebanon
Lee
Lelend
Leland Grove
Lenzburg
Leonore
Lerna
Lewistown
Lexington

Liberty
Lily Lake
Lima
Lincoln
Lisbon
Little York
Littleton
Liverpool
Livingston
Loami
Loda
Lomax
London Mills
Long Point
Longview
Loriane
Lostant
Louisville
Lovington
Ludlow
Lyndon
Lynnville
Lynwood
Lyons
Macedonia
Mackinaw
Macon
Madison
Maeystown
Magnolia
Makanda
Malden
Malta
Manchester
Manhatttan
Manito
Manlius
Mansfield
Maple Park
Mapleton
Maquon
Marietta
Marine
Marissa
Mark
Markham
Maroa
Marquette Heights
Marseilles
Martinsville
Martinton
Mason
Mason City
Matherville
Maunie
Mazon
McCullom Lake
McLean
McLeansboro
McNabb
Mechancisburg
Media
Medorah
Melvin
Mendon

Menominee
Meredosia
Merrionette Park
Metamora
Metcalf
Mettawa
Middletown
Milford
Mill Shoals
Milledgeville
Millington
Millstadt
Milton
Mineral
Minier
Minonk
Modesto
Momence
Morrisonville
Mound City
Mounds
Mount Auburn
Mount Carroll
Mount Clare
Mount Erie
Mount Morris
Mount Olive
Mount Pulaski
Mount Sterling
Moweagua
Muddy
Mulberry Grove
Muncie
Murrayville
Naplete
Naples
Nashville
Nason
Nauvoo
Nebo
Nelson
Neoga
Neponset
New Athens
New Baden
New Bedford
New Boston
New Burnside
New Canton
New Douglas
New Haven
New Holland
New Minden
New Salem

Newark
Newman
Newton
Niantic
Nilwood
Noble
Nokomis
Nora
Norris
Norris City
North Henderson
North Pekin
Norwood
Oak Grove
Oakdale
Oakford
Oakland
Oakwood
Oakwood Hills
Oconee
Odell
Odin
O'Fallon
Oglesby
Ohio
Ohlman

Okawville
Old Mill Creek
Old Ripley
Old Shawneetown
Olmsted
Omaha
Onarga
Oneida
Oquawka
Orangeville
Oreana
Oregon
Orient
Orion
Otterville
Owaneco
Palestine
Palmer
Palmyra
Panama
Panola
Papineau
Park City
Parkersburg
Patoka
Paw Paw
Pawnee
Paxton
Payson
Pearl
Pearl City
Pecatonica
Peoria Heights
Percy
Perry

Petersburg
Phillipstown
Philo
Phoenix
Pierron
Pingree Grove
Piper City
Pittsburg
Pleasant Hill
Pleasant Plains
Plymouth
Pocahontas
Platoon Beach
Pontoosuc
Poplar Grove
Posen
Potomac
Prairie du Rocher
Prairie City
Prairie Grove
Princeton
Pulaski
Radom
Raleigh
Ramsey
Rankin
Ransom
Rapids City
Raritan
Raymond
Red Bud
Reddick
Redmon
Reynolds
Richview
Ridge Farm
Ridgway
Ridott
Ringwood
Rio
Ripley
Riverton
Robbins
Roberts
Robinson

Rock City
Rockbridge
Rockwood
Roodhouse
Roscoe
Rose Hill
Roseville
Rosiclare
Rossville
Royal
Royal Lakes
Royalton
Ruma
Rutland
Sadorus
Sailor Springs
Saint Anne
Saint Augustine
Saint David
Saint Elmo
Saint Francisville
Saint Jacob
Saint Joseph
Saint Libory
Saint Peter
San Jose
Sandoval
Sauget
Sauk Village
Saunemin
Sawyersville
Saybrook
Scales Mound
Schram City
Sciota
Scottville
Seaton
Seatonville
Secor
Seneca
Sesser
Shabbona
Shannon
Shawneetown
Sheffield
Sheldon
Sheridan
Sherman
Sherrard
Shipman
Shumway
Sibley
Sidell
Sidney
Sigel
Simpson
Sims

Smithboro
Smithfield
Smithton
Sorento
South Barrington
South Beloit
South Chicago Heights
South Pekin
South Roxana
South Wilmington
Southern View
Sparland
Sparta
Spaulding
Spring Bay
Spring Grove
Springerton
Standard
Standard City
Stanford
Steeleville
Steward
Stewardson
Stillman Valley
Stockton
Stone Park
Stonefort
Stonington
Stoy
Strasburg
Strawn
Streator
Stronghurst
Sublette
Summerfield
Summit
Sumner
Symerton
Table Grove
Tallula
Tamaroa
Tamms
Tampico
Taylor Springs
Tennessee
Teutopolis
Thawville
Thayer
Thebes
Third Lake
Thomasboro
Thompsonville
Thomson
Tilden
Tilton

Tishilwa
Toledo
Tolono
Toluca
Tonica
Topeka
Toulon
Tovey
Towanda
Tower Hill
Tremont
Trenton
Trout Valley
Troy Grove
Valier
Valley City
Valmeyer
Varna
Venedy
Venice
Vergennes
Vermilion
Vermont

Verona
Versailles
Victoria
Vienna
Viola
Virden
Virgil
Virginia
Volo
Waggoner
Walnut
Walnut Hill
Walshville
Waltonville
Wamac
Wapella
Warrensburg
Warsaw
Washburn
Washtington Park
Wataga
Waterman
Watson
Wauconda
Waverly
Wayne
Wayne City
Waynesville
Weldon
Wellington
Wenona
Wenonah
West Brooklyn
West City
West Peoria
West Point
West Salem
Westchester
Westfield

Westville
Wheeler
White City
White Hall
Wildwood
Williamsfield
Williamson
Williamsville
Willisville
Willow Hall
Willow Springs
Wilmington
Wilsonville
Winchester
Windsor
Winnebago
Winslow
Witt
Wonder Lake
Wood Dale
Woodhull
Woodland
Woodlawn
Woodson
Worden
Wyanet
Wyoming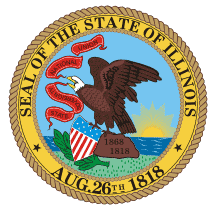 Election Office Illinois:
(Get voter information & registration. Voting absentee. Ballot measures. District maps. Polling places and times. Frequently Asked Questions.)

State Board of Elections
See Who Is Running For Elected Office In Illinois:

Illinois Elections & Primary Races Plus Candidate Information