What Is My Indiana City, Town or County's Official Website?
Directory of Indiana state, county, city & local government websites.

(Elections: Check For Local Indiana Election & Voter / Voting Info)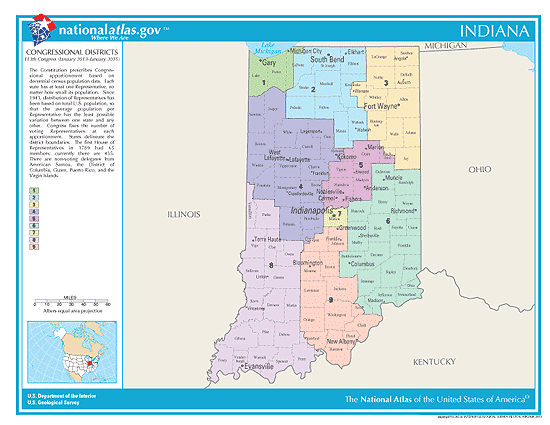 $200 FREE. A Gift From Me.
Save up to $200 on HOTELS, RESORTS, CAR RENTALS & FUN ACTIVITIES worldwide. Yes, it's a REAL $200! Everyone loves 'em. Get now. Use later. Save $$$ on your next vacation, getaway, trip or day-off. Click here to grab one now before they're gone!
- Jeff Cohen, Founder @ USelections.com
State Of Indiana Website:

State of Indiana
Directory Of Indiana Counties:
(Find Your Indiana County Website)
Brown
Clinton
Daviess
Franklin
Jackson
Jasper
Jennings

Lawrence
Newton
Ohio
Parke
Pulaski
Scott
Shelby
Sullivan
Union
Vermillion
Warren
Whitley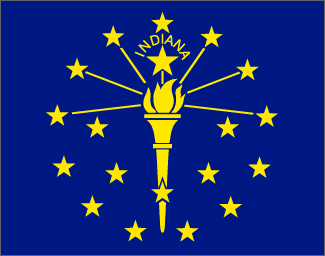 Bulletproof HOME DEFENSE!
Let's keep it fresh! If your town, city or county has a new website, has a website that it is not linked here, or has a website link that no longer works --> contact me. It'll take just a few seconds to let me know, so that I may update it immediately.
Directory Of Indiana Cities & Towns:
(Find Your Indiana City, Town or Village Website)
A B C D E F G H I J K L M N O P Q R S T U V W X Y Z
Advance
Akron
Alamo
Albany
Alfordsville
Alton
Altona
Ambia
Amboy
Amo
Bainbridge
Bargersville
Beverly Shores
Bicknell
Birdseye
Bloomingdale
Blountsville
Boonville
Boston
Boswell

Brazil
Brook
Brooklyn
Brookston
Brookville
Brownstown
Bruceville
Bryant
Bunker Hill
Burket
Burlington
Burnettsville
Burns Harbor
Cadiz
Cambridge City
Campbellsburg
Cannelton
Carbon
Carlisle
Carthage
Cayuga
Cedar Grove
Centre Township
Chalmers
Charlottesville
Chesterfield
Chrisney
Clarks Hill

Clay City
Claypool
Clayton
Clermont
Clifford
Clinton
Coatesville
Colfax
Corunna
Corydon
Covington
Crandall
Crane
Cromwell
Culver
Cynthiana
Dale
Daleville
Dana
Dayton
Decatur
Decker
Eaton
Economy
Edgewood
Edwardsport
Elberfeld
Elizabeth

Elizabethtown
Elnora
Eminence
English
Etna Green
Fairland
Fairmount
Fairview Park
Farmersburg
Farmland
Ferdinand
Fillmore
Fort Branch
Fountain City
Grandview
Greendale
Greens Fork
Greensboro
Greentown
Greenville
Griffin
Hagerstown
Hamlet
Hammond
Hanna
Hanover
Hardinsburg
Harlan
Harmony
Hartsville
Hatfield
Hazleton

Henryville
Hillsboro
Holland
Holton
Hope
Huntertown
Hymera
Kempton
Kennard
Kewanna
Kingman
Kingsbury

Kingsford Heights
Kirklin
Knightsville
Kouts
La Crosse
La Fontaine
Laconia
Ladoga
Lagrange
Lagro
Lake Village
Lakeville
Lanesville
Larwill
Laurel
Leavenworth
Leesburg

Leiters Ford
Lewisville
Liberty
Lincoln City
Linden
Linton
Little York
Livonia
Lizton
Long Beach
Loogootee
Losantville
Lynn
Lynnville
Lyons
Mackey
Macy
Marengo
Markle
Markleville
Marshall
Matthews
Mauckport
Mecca
Medaryville
Medora
Mellott
Mentone
Merom
Merom
Milford
Millhousen

Milltown
Milton
Modoc
Monon
Monroe
Monroe City
Monrovia
Monterey
Montgomery
Mooreland
Moores Hill
Morocco
Morristown
Mount Auburn
Mount Ayr
Mount Etna
Mount Summit
Mulberry
Napoleon
Nashville
New Carlisle
New Chicago
New Harmony
New Market
New Middletown
New Palestine
New Richmond
New Ross

New Washington
Newberry
Newport
Newtown
North Judson
North Liberty
North Salem
North Vernon
North Webster
Oakland City
Oaktown
Odgen Dunes
Ohio
Oldenburg
Onward
Oolitic
Orestes
Orland

Osceola
Otterbein
Otwell
Owensburg
Oxford
Palmyra
Paoli
Paragon
Parker City
Patoka
Patriot
Pennville
Perrysville
Petersburg
Raglesville
Ramsey
Redkey
Reynolds
Richland
Richmond
Ridgeville
Riley
Rising Sun
Roachdale
Roann
Roanoke
Saint Joe
Saint Paul
Salamonia
Salem
Sandborn
San Pierre
Santa Claus
Saratoga
Schneider
Scottsburg
Seelyville
Selma
Shamrock Lakes
Sharpsville
Shelburn
Shelby
Shirley
Topeka
Trafalgar
Trail Creek
Troy
Wakarusa
Wallace
Walton
Wanatah
West Baden Springs
West College Corner
West Harrison
West Lebanon
West Terre Haute

Wheatfield
Wheatland
Whitestown
Whitewater
Wilkinson
Williamsport
Wingate
Winslow
Wolcott
Wolcottville
Woodburn
Worthington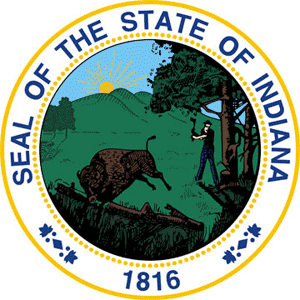 See Who Is Running For Elected Office In Indiana:


Elections. Primary Races. Candidate Information.
Plus... voter information & registration. Voting absentee. Ballot measures. District maps. Polling places and times. Frequently Asked Questions.
Save $200 On Hotels, Resorts, Car Rentals & Fun Activities:
It's my gift to you for a limited time! Grab your FREE $200 card from USelections.com before they're gone. Get now. Use later. You don't want to miss out on getting a card. It's awesome. { Click Here }