What Is My Kentucky City, Town or County's Official Website?
Directory of Kentucky state, county, city & local government websites.

(Elections: Check For Local Kentucky Election & Voter / Voting Info)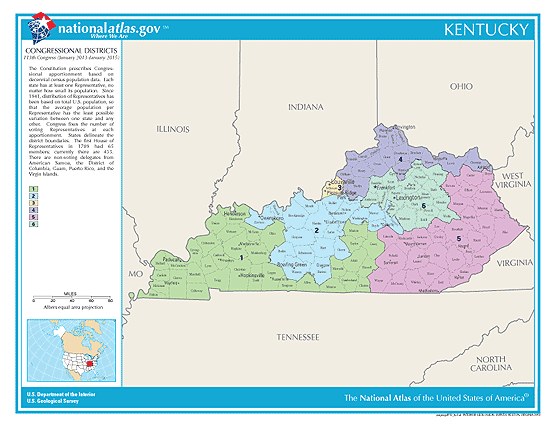 State Of Kentucky Website:

State of Kentucky
Directory Of Kentucky Counties:
(Find Your Kentucky County Website)
Barren
Bath
Bell
Bourbon
Boyd
Boyle
Bracken
Breckinridge
Butler
Caldwell
Calloway
Carlisle
Carroll
Carter
Casey
Clark
Clay
Crittenden
Cumberland
Edmonson
Elliott
Floyd
Franklin
Fulton
Grant
Graves
Grayson
Green
Greenup
Hancock
Harlan
Harrison
Hart Chamber of Commerce
Henderson
Hickman
Hopkins
Jackson
Johnson
Knott

Knox
Larue
Laurel
Lee
Leslie
Lewis
Livingston
Magoffin
Marion
Marshall
Martin
McLean
Meade
Menifee
Mercer
Metcalfe
Monroe
Montgomery
Morgan
Muhlenberg
Nicholas
Owen
Owsley
Pendleton
Perry
Pike
Powell
Robertson
Russell
Shelby
Simpson
Spencer
Todd
Trigg
Union
Washington
Wayne
Webster
Whitley
Wolfe
Woodford
Bulletproof HOME DEFENSE!
Let's keep it fresh! If your town, city or county has a new website, has a website that it is not linked here, or has a website link that no longer works --> contact me. It'll take just a few seconds to let me know, so that I may update it immediately.
Directory Of Kentucky Cities & Towns:
(Find Your Kentucky City, Town or Village Website)
A B C D E F G H I J K L M N O P Q R S T U V W X Y Z
Adairville
Albany
Alexandria
Allen
Allensville

Annville
Arlington
Auburn
Augusta
Barbourville
Bardwell
Barlow
Beaver Dam
Bedford
Benton
Berry
Blackey
Blaine
Blandville

Booneville
Bradfordsville
Bremen
Brodhead
Bromley
Brooksville
Brownsville
Buckhorn
Burgin
Burkesville
Burnside
Butler
Cadiz
Calhoun
California
Campbellsburg
Campton
Caneyville
Carlisle
Carrsville
Catlettsburg
Cave City
Cedarville
Centertown
Central City
Clarkson
Clay
Clay City

Clinton
Columbus
Concord
Corbin
Corinth
Corydon
Crab Orchard
Crestview
Crestwood
Crittenden
Crofton
Cumberland
Cynthiana
Dover
Drakesboro
Dry Ridge
Dycusburg
Earlington
East Bernstadt
Eddyville
Edmonton
Ekron
Elkhorn City
Fairfield
Fairview
Falmouth
Ferguson
Flatwoods
Flemingsburg
Fordsville
Forest Hills

Fountain Run
Fredonia
Frenchburg
Gameliel
Germantown
Ghent
Glencoe
Glenview
Goshen

Grand Rivers
Gratz
Grayson
Greenup
Greenville
Guthrie
Hickman
Highland Heights
Hillview
Hindman
Hiseville
Hodgenville
Horse Cave
Hustonville
Hyden
Jeffersonville
Junction City
La Center
Lancaster
Latonia Lakes
Lawrenceburg
Lebanon
Lebanon Junction
Leitchfield
Lewisburg
Lewisport

Liberty
Livermore
Livingston
London
Lone Oak
Loretto
Loyall
Lynch
Lyndon
Mackville
Manchester
Marion
Martin
McHenry
McKee
Melbourne
Mentor
Middlesborough
Middletown
Midway
Millersburg
Nebo
New Castle
New Haven

Nicholasville
North Middletown
Nortonville
Paris
Park City
Park Hills
Pembroke
Perryville
Pewey Valley
Pikeville
Pineville

Pippa Passes
Pleasureville
Plum Springs
Powderly
Prestonville
Providence
Rochester
Rockport
Russell
Russell Springs
Russellville
Ryland Heights
Sacremento
Sadieville
Salem
Salt Lick
Salyersville
Sanders
Sandy Hook
Sardis
Science Hill
Sebree
Sharpsburg
Silver Grove
Simpsonville
Slaughters

Smithfield
Smithland
Smiths Grove
Sonora
South Carrollton
South Shore
Sparta
St. Charles
St. Matthews
St Regis Park
Stamping Ground
Stanton
Sturgis
Wallins Creek
Warfield
Water Valley
Waverly
Wayland
Wellington
West Buechel
West Point
Westwood
Wheatcroft
Wheelwright
White Plains
Whitesburg

Whitesville
Wickliffe
Wilder
Williamsburg
Willisburg
Wingo
Woodburn
Woodbury
Woodlawn
Worthington
Worthville
Wurtland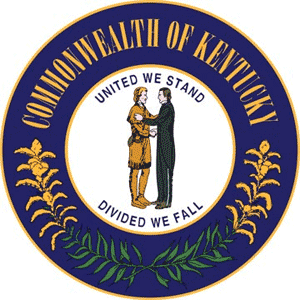 See Who Is Running For Elected Office In Kentucky:


Elections. Primary Races. Candidate Information.
Plus... voter information & registration. Voting absentee. Ballot measures. District maps. Polling places and times. Frequently Asked Questions.