What Is My New York City, Town or County's Official Website?
Directory of New York state, county, city & local government websites.

(Elections: Check For Local New York Election & Voter / Voting Info)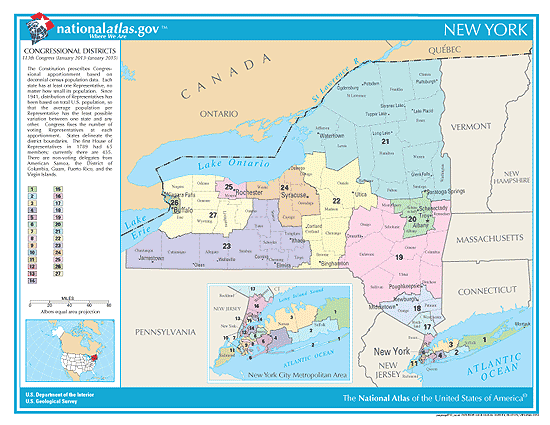 $200 FREE. A Gift From Me.

Save up to $200 on HOTELS, RESORTS, CAR RENTALS & FUN ACTIVITIES worldwide. Yes, it's a REAL $200! Everyone loves 'em. Get now. Use later. Save $$$ on your next vacation, getaway, trip or day-off. Click here to grab one now before they're gone!
- Jeff Cohen, Founder @ USelections.com
State Of New York Website:

State of New York
Directory Of New York Counties:
(Find Your New York County Website)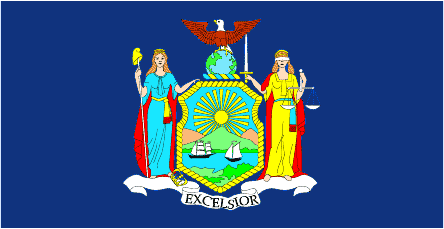 Bulletproof HOME DEFENSE!
Let's keep it fresh! If your town, city or county has a new website, has a website that it is not linked here, or has a website link that no longer works, please click here. It'll take just a few seconds to let me know, so that I may update it immediately.
Directory Of New York Cities, Towns & Villages:
(Find Your New York City, Town or Village Website)
A B C D E F G H I J K L M N O P Q R S T U V W X Y Z
Accord
Adams
Adams Center
Addison
Afton
Albertson
Alexander
Almond
Altmar
Altona
Amagansett
Ames
Andes
Babylon (Town)
Babylon (Village)
Bainbridge
Baiting Hollow
Baldwin Harbor
Baldwinsville
Balmville
Bardonia
Barker
Barneveld
Barnum Island
Batavia (Town)
Bath
Baxter Estates
Bayport
Belfast
Bellerose Terrace
Bellmore
Belmont
Bemus Point
Bergen (Town)
Bergen (Village)
Berlin
Bethpage
Black Lake
Black River
Blasdell
Blauvelt

Bliss
Bloomingburg
Blooming Grove
Blue Point
Bohemia
Bolton Landing
Bovina Center
Bradford
Branchport
Brant Lake
Brentwood
Brewerton
Bridgehampton
Bridgeport
Bridgewater
Brightwaters
Broadalbin
Brocton
Brookville
Brownville
Brushton
Burdett
Burke
Burnt Hills
Cairo
Calcium
Callicoon
Calverton
Cambridge
Camden
Campbell
Canajoharie
Canisteo
Canton (Town)
Canton (Village)
Carle Place
Cassadaga
Castile (Town)
Castile (Village)
Castleton
Castorland
Cattaraugus
Cazenovia (Town)
Cazenovia (Village)
Celoron
Center Moriches
Centereach
Centerport
Central Islip
Central Square
Central Valley
Centre Island
Champion
Chappaqua
Chateaugay
Chatham (Town)
Chatham (Village)
Chaumont
Chautauqua
Cherry Creek
Cherry Valley
Chester

Chestertown
Chestnut Ridge
Cincinnatus
City Island
Clarence Center
Clark Mills
Claverack
Clayville
Cleveland
Clifton Springs
Clinton (Town)
Clinton (Village)
Clintondale
Clyde
Clymer
Cohocton
Cold Brook
Cold Spring
Cold Spring Harbor
Colton
Commack
Congers
Constableville
Constantia
Copenhagen
Copiague
Coram
Corfu
Cove Neck
Cragsmoor
Cranberry Lake
Crawford
Croghan
Crompound
Crown Point
Crugers
Cuba
Cutchogue
De Ruyter
Dexter
Dix Hills
Dolgeville
Dover Plains
Dresden
Dryden (Town)
Dryden (Village)
Dundee
Earlville
East Atlantic Beach
East Farmingdale
East Glenville
East Hampton (Town)
East Hampton (Village)
East Hounsfield
East Islip
East Marion
East Massapequa
East Meadow
East Moriches
East Nassau
East Northport
East Norwich
East Patchogue
East Quogue
East Randolph
Easport
Eatons Neck
Fabius
Falconer
Farmingville
Farnham
Fillmore
Findley Lake
Fire Island
Flanders
Florida

Fonda
Forestville
Fort Ann
Fort Drum
Fort Edward
Fort Hunter
Fort Johnson
Fort Montgomery
Fort Plain
Fort Salonga
Frankfort
Franklin Square
Fredonia
Freeville
Frewsburg
Friendship
Fultonville
Gainesville
Galesville
Galway
Garden City Park
Garden City South
Garnerville
Garrison
Gasport
Ghent
Gilbertsville
Glasco
Glen Head
Glenwood Landing
Gordon Heights
Gorham

Gouverneur (Town)
Gouverneur (Village)
Gowanda
Grafton
Grahamsville
Great Bend
Great Neck Estates
Great River
Greene
Green Island
Greenlawn
Greenvale
Greenwich
Greenwood
Hagaman
Haines Falls
Halesite
Hamburg (Town)
Hamburg (Village)
Hamilton
Hammond
Hammondsport
Hampton Bays
Harbor Hills
Harbor Isle
Harriman
Harrisville
Hartsdale
Hauppauge
Haverstraw
Hawthorne
Head Of The Harbor
Hector
Hempstead (Town)
Hempstead (Village)
Henderson
Hermon
Herricks

Herrings
Heuvelton
Hewlett
Hewlett Bay Park
Hewlett Harbor
Hewlett Neck
Hicksville
High Falls
Highland
Highland Falls
Highland Mills
Hillsdale
Hillside
Hobart
Holbrook
Holland
Holley
Holtsville
Honeoye
Honeoye Falls
Hopewell Junction
Hopkinton
Houghton
Howard
Hudson Falls
Hunter
Huntington Station
Indian Lake
Interlaken
Inwood
Irving
Jamesport
Jamestown
Jasper
Jeffersonville
La Fargeville
Lacona
Lafayette
Lake Carmel
Lake Grove
Lake Katrine
Lake Luzerne
Lake Mohegan
Lake Pleasant
Lake Ronkonkoma
Lakeview
Lakewood
Lansing (Town)
Lansing (Village)
Latham
Lattingtown
Laurel
Laurel Hollow
Laurens
LeRoy (Village)
Leeds
Leicester
Levittown

Lido Beach
Lima
Limestone
Lincolndale
Lisbon
Lisle
Little Genesee
Little Valley
Livingston
Livingston Manor
Livonia
Lloyd Harbor
Locust Valley
Loudonville
Lowville
Lyncourt
Lyndonville
Lyon Mountain
Lyons Falls
Macedon
Machias
Madison
Madrid
Mahopac
Malden
Malone (Town)
Malone (Village)
Malverne
Mamaroneck (Town)
Mamaroneck (Village)
Manchester
Manhasset
Manhasset Hills
Manhattan
Mannsville
Manorville
Marathon
Margaretville
Marilla
Marion
Marlboro
Martinsburg
Massapequa
Mastic
Mastic Beach
Mattituck
Mattydale
Mayfield
Mayville
McGraw
Medford
Medusa
Melville
Meridian
Merrick
Mexico

Middle Island
Middleburgh
Middleport
Middlesex
Middleville
Milford
Millbrook
Miller Place
Millerton
Mill Neck
Milport
Mineola
Minetto
Minoa
Modena
Mohawk
Monsey
Montauk
Montebello
Montrose
Mooers
Moravia (Town)
Moravia (Village)
Moriches
Morley
Morris
Morrisonville
Morristown
Morrisville
Mount Ivy
Mount Sinai
Mumford
Munnsville
Munsons Corners
Muttontown
Nanuet
Napanoch
Naples
Narrowsburg
Nassau
Natural Bridge
Nedrow
Nelliston
Nelsonville
Nesconset
New Berlin
New Castle
New Hartford (Town)
New Hartford (Village)
New Hempstead
New Square
New Suffolk
New Woodstock
New York Mills
Newark
Newark Valley
Newfane
Newfield
Newport

Nichols
Nissequoque
Niverville
Norfolk
North Amityville
North Babylon
North Bayshore
North Bellmore
North Bellport
North Boston
North Collins
North Haven
North Hills
North Lindenhurst
North Massepequa
North Merrick
North New Hyde Park
North Patchogue
North Sea
North Valley Stream
North Wantague
Northampton
Northville
Norwood
Oakdale
Oceanside
Odessa
Olcott
Old Bethpage
Old Brookville
Old Forge
Old Westbury
Oneida Castle
Onondaga

Orangeburg
Orient
Oriskany
Oriskany Falls
Orwell
Osceola
Ossining (Town)
Ossining (Village)
Oswego (City)
Oswego (Town)
Otego
Ovid
Oxford
Oyster Bay Cove
Painted Post
Palatine Bridge
Palenville
Palisades
Panama
Parish
Pavilion
Pearl River
Peconic
Pelham (Village)
Perrysburg
Peru
Petersburgh
Philadelphia
Philmont
Phoenicia
Phoenix
Piermont
Pike
Pine Bush
Pine Hill
Pittsford (Town)
Pittsford (Village)

Plainedge
Plainview
Plandome
Plattekill
Pleasantville
Poestenkill
Point Lookout
Poland
Pomona
Poplar Ridge
Port Dickinson
Port Ewen
Port Henry
Port Jefferson Station
Port Leyden
Port Washington
Portville
Poughquag
Prattsburgh
Prospect
Pulaski
Pulteney
Purchase
Rocky Point
Rodman
Ronkonkoma
Roosevelt
Roscoe
Rose
Roslyn Estates
Roslyn Harbor
Roslyn Heights
Rotterdam
Rouses Point
Roxbury
Rushford
Rushville
Russell Gardens
Rye (City)
Rye (Town)
Sackets Harbor
Saddle Rock Estates
Sagaponack
Saint Boneventure
Saint James
Saint Johnsville
Salem
Sanborn
Sandy Creek
Savona
Sayville
Schaghticoke
Schoharie
Schroon Lake
Schuylerville
Scio
Scotia
Scotts Corners
Scottsville
Seaford
Selden
Setauket
Shelter Island Heights
Shenorock
Sherburne
Sherman
Shirley
Shokan
Shoreham
Shortsville
Shrub Oak
Sidney
Silver Creek
Silver Springs
Sinclairville

Sloan
Smallwood
Smyrna
Snyder
Sodus
Solvay
Sound Beach
South Dayton
South Fallsburg
South Farmingdale
South Floral Park
South Hempstead
South Huntington
South New Berlin
South Nyack
South Salem
Southampton (Town)
Southampton (Village)
Speculator
Spencer
Spencerport
Springfield Center
Springville
Staatsburg
Stanfordville
Star Lake
Staten Island
Stephentown
Stewart Manor
Stockton
Stone Ridge
Stony Brook
Stony Creek
Stony Point
Stottville
Sylvan Beach
Syosset
Ulster
Unadilla
Uniondale

Unionville
University Gardens
Upper Brookville
Upper Jay
Upper Nyack
Vails Gate
Valhalla
Valley Cottage
Valley Falls
Waddington
Wadhams
Wading River
Walden
Walker Valley
Walton
Wampsville
Wantagh
Wappingers Falls
Warrensburg
Warsaw
Warwick (Town)
Warwick (Village)
Waterford (Town)
Waterford (Village)
Watermill
Waterville
Waterville
Wayland
Webster (Town)
Webster (Village)
Wellsburg
Wellsville (Town)
Wellsville (Village)
Wesley Heights
West Babylon
West Bay Shore
West Carthage
West End
West Glens Falls
West Harrison
West Haverstraw
West Hempstead
West Hills
West Hurley
West Islip

West Nyack
West Sand Lake
West Sayville
West Winfield
Westerlo
Westernville
Westhampton
Westmere
Weston Mills
Westvale
Wheatley Heights
Whitehall
Whitesville
Whitney Point
Williston Park
Willsboro
Wilmington
Windham
Windsor
Wolcott
Woodgate
Woodmere
Woodridge
Woodsburgh
Worcester
Wurtsboro
Wyandanch
Wyoming
Yorktown Heights
Yorkville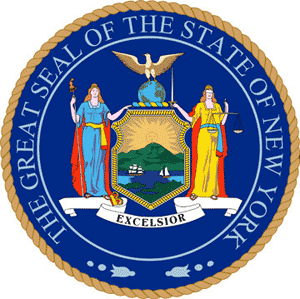 Election Office New York:
(Get voter information & registration. Voting absentee. Ballot measures. District maps. Polling places and times. Frequently Asked Questions.)

State Board of Elections
See Who Is Running For Elected Office In New York:

New York Elections & Primary Races Plus Candidate Information