What Is My Ohio City, Town or County's Official Website?
Directory of Ohio state, county, city & local government websites.

(Elections: Check For Local Ohio Election & Voter / Voting Info)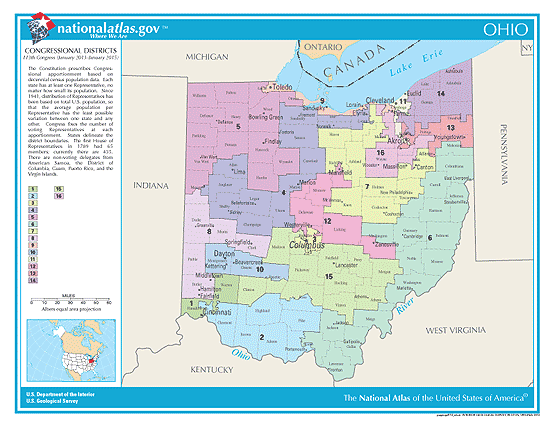 $200 FREE. A Gift From Me.

Save up to $200 on HOTELS, RESORTS, CAR RENTALS & FUN ACTIVITIES worldwide. Yes, it's a REAL $200! Everyone loves 'em. Get now. Use later. Save $$$ on your next vacation, getaway, trip or day-off. Click here to grab one now before they're gone!
- Jeff Cohen, Founder @ USelections.com
State Of Ohio Website:

State of Ohio
Directory Of Ohio Counties:
(Find Your Ohio County Website)
Meigs
Noble
Paulding
Perry
Pike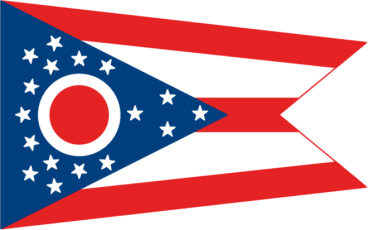 Bulletproof HOME DEFENSE!
Let's keep it fresh! If your town, city or county has a new website, has a website that it is not linked here, or has a website link that no longer works, please click here. It'll take just a few seconds to let me know, so that I may update it immediately.
Directory Of Ohio Cities, Towns & Villages:
(Find Your Ohio City, Town or Village Website)
A B C D E F G H I J K L M N O P Q R S T U V W X Y Z
Bailey Lakes
Bairdstown
Baltic
Batavia
Bay View
Beach City
Beallsville
Beaver
Beaverdam
Belle Center
Belle Valley
Belmont
Belmore
Beloit
Benton Ridge
Bergholz
Berkey
Berlin Heights
Bethesda
Bettsville
Beverly
Blakesly

Blanchester
Bloomdale
Bloomingburg
Bloomingdale
Bloomville
Bolivar
Bowerston
Bowersville
Bradner
Brady Lake
Bremen
Brewster
Brice
Bridgeport
Bristolville
Buchtel
Buckland
Burbank
Burgoon
Burkettsville
Butlerville
Byesville
Cairo
Calcutta
Caldwell
Caledonia
Camden
Canton
Carroll
Casstown
Castalia
Castine
Cecil
Cedarville
Centerburg
Chatfield
Chauncey
Cherry Fork
Chesapeake
Cheshire
Chesterhill
Chesterland
Chesterville
Chickasaw
Chilo
Chippewa Lake
Christiansburg
Claridon
Clarington
Clarksburg
Clarksville

Clay (Scioto County)
Clay Center
Cloverdale
Coal Grove
Coalton
College Corner
Columbia Station
Columbus Grove
Commercial Point
Conesville
Congress
Continental
Convoy
Coolville
Corning
Corwin
Covington
Craig Beach
Creston
Cridersville
Crown City
Cumberland
Custar
Cygnet
East Canton
East Sparta
Edgarton
Edison
Fairview
Farmersville
Fayette
Fayetteville
Felicity
Fletcher
Flushing
Fort Jennings

Fort Loramie
Frankfort
Frazeysburg
Fredericksburg
Fredericktown
Freeport
Fulton
Fultonham
Highland
Highland Hills
Hills and Dales Village
Hiram
Holgate
Holiday City
Holland
Hollandsburg
Holloway
Holmesville
Hopedale
Hoytville
Jackson (Jackson County)
Jackson Center
Jacksonville
Jamestown

Jeffersonville
Jenera
Jeromesville
Jerry City
Jerusalem
Jewett
Junction City
Kings Mill
Kingston
Kinsman
Kipton
Kirby
Kirkersville
Kirtland Hills
La Rue
Lafayette
Lake
Lakeline
Lakemore
Lake Milton
Lakeview
Landen
Latty
Laura
Laurelville
Leesburg
Lewisville
Liberty Center
Macksburg
Magnetic Springs
Magnolia
Malinta
Malta
Manchester
Mantua
Marble Cliff
Marblehead
Marengo
Mariemont
Marshallville
Martins Ferry
Martinsburg
Martinsville
Matamoras
Mayfield
McArthur
McClure
McComb
McConnelsville
McGuffey
Melrose
Mendon
Metamora

Middle Point
Midland
Midvale
Milan
Milford Center
Millbury
Milledgeville
Miller City
Millersport
Millville
Milton Center
Mineral City
Mingo Junction
Mogadore
Montezuma
Montpelier
Morral
Morrow
Mount Blanchard
Mount Cory
Mount Eaton
Mount Victory
Mowrystown
Murray City
Nashville
Nelsonville
Nevada
Neville
New Alexandria
New Athens
New Bavaria
New Bloomington
New Carlisle
New Concord
New Franklin
New Holland
New Madison
New Miami
New Middletown
New Paris
New Riegel
New Straitsville
New Washington
New Waterford

New Weston
Newburgh Heights
Newtonsville
Newtown
Ney
Nordonia Hills
North Baltimore
North Bend
North Hampton
North Jackson
North Robinson
North Star
Oak Hill
Ohio City
Old Washington
Orangeville

Orient
Osgood
Ostrander
Otway
Over the Rhine
Palestine
Pandora
Parral
Patterson
Payne
Perrysville
Phillipsburg
Philo
Piketon
Pioneer
Pitsburg

Pittsfield
Plain City
Plainfield
Pleasant (Township)
Pleasant City
Pleasant Hill
Pleasant Plain
Pleasantville
Plymouth
Poland
Polk
Pomeroy
Port Jefferson
Port Washington
Port William
Portage
Potsdam
Powhatan Point
Proctorville
Prospect
Put-in-Bay
Racine
Randolph
Rarden
Rawson
Rayland
Republic
Richmond
Richwood
Ridgeway
Rio Grande
Risingsun

Roaming Shores
Rochester
Rock Creek
Rocky Ridge
Rogers
Rome
Roseville
Rossburg
Rossford
Rushsylvania
Rushville
Russellville
Russia
Rutland
Sabina
Saint Henry
Saint Louisville
Saint Martin
Saint Paris
Salesville
Salineville
Sarahsville
Savannah
Scio
Scott
Seaman
Senecaville
Seven Mile
Shadyside
Sherrodsville
Shreve
Sinking Spring
Smithfield
Smithville
Somerville
South Amherst
South Bloomfield

South Salem
South Solon
South Webster
South Zanesville
Sparta
Spencer
Spring Valley
Stafford
Stockport
Stone Creek
Stoutsville
Stratton
Sugar Grove
Summerfield
Summitville
Syracuse
Toronto
Trimble
Tuscarawas
Uhrichsville
Uniontown
Unionville Center
Uniopolis
Valley View (Cuyahoga)
Valleyview (Franklin)
Van Buren
Vanlue
Waite Hill
Waldo
Walton Hills
Washingtonville
Waynesburg
Wellington
Wellsville
West Elkton
West Farmington
West Leipsic

West Manchester
West Millgrove
West Milton
West Rushville
West Salem
Westfield Center
Weston
Wharton
Wilkesville
Williamsport
Willshire
Wilmot
Winchester
Woodsfield
Woodstock
Wren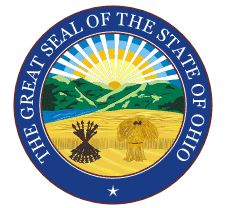 Election Office Ohio:
(Get voter information & registration. Voting absentee. Ballot measures. District maps. Polling places and times. Frequently Asked Questions.)

Ohio Division Of Elections
See Who Is Running For Elected Office In Ohio:

Ohio Elections & Primary Races Plus Candidate Information