What Is My Pennsylvania City, Town or County's Official Website?
Directory of Pennsylvania state, county, city & local government websites.

(Elections: Check For Local Pennsylvania Election & Voter / Voting Info)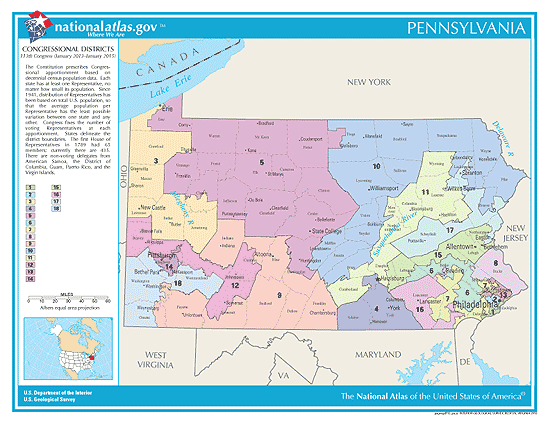 The Amazing New Shockwave Torch Makes Bad Guys SH*T Their Pants In Terror. It can drop a ripped 260-lb. thug in 2 seconds or less! Special deal. Get one today.

Take Control Of Your Identity & Secure Your Privacy In 10 Easy Steps. Protect yourself from scam artists, big business & big brother right now. Read this while you can.
State Of Pennsylvania Website:

State of Pennsylvania
Directory Of Pennsylvania Counties:
(Find Your Pennsylvania County Website)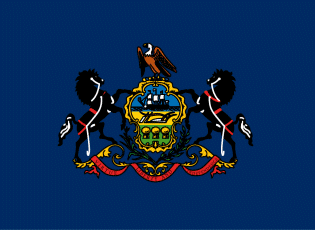 Will You Make These 3 Fatal Mistakes In A Crisis?
The Holy Grail Of Self Sufficiency
Let's keep it fresh! If your town, city or county has a new website, has a website that it is not linked here, or has a website link that no longer works --> contact me. It'll take just a few seconds to let me know, so that I may update it immediately.
Directory Of Pennsylvania Boroughs, Cities & Towns:
(Find Your Pennsylvania City, Town or Village Website)
A B C D E F G H I J K L M N O P Q R S T U V W X Y Z
Baden
Baldwin
Bangor
Barkeyville
Beallsville
Bear Lake
Beaver
Beaver Falls
Beaver Meadow
Beavertown
Bechtelville
Beech Creek
Belle Vernon
Bellevue
Bellwood
Ben Avon
Ben Avon Heights
Bendersville
Bentleyville
Benton
Berlin
Bernville
Berrysburg
Berwick
Bessemer
Bethany
Bethlehem (Township)
Big Run
Biglerville
Birmingham
Blain
Blair

Blairsville
Blakely
Blawnox
Bloomfield
Blooming Valley
Blue Bell
Bolivar
Bonneauville
Boswell
Bowmanstown
Boyertown
Brackenridge
Braddock
Braddock Hills
Brisbin
Brockway
Broomall
Brownstown
Brownsville
Bruin
Bryn Athyn
Bryn Mawr
Burgettstown
Burlington
Burnham
Burnside
California
Callensburg
Callery
Cambridge Springs
Canton
Carbondale
Carmichaels
Carnegie
Cassandra
Cassville
Catasauqua
Center
Centerport
Centerville
Central City
Centralia
Centre Hall
Chalfont
Charleroi
Cherry Tree
Chester Heights
Chesterbrook
Chest Springs
Cheswick
Chicora
Clairton
Clarendon
Clark
Clarks Green
Clarksville
Claysville

Clearfield
Clifton Heights
Clintonville
Clymer
Coal Center
Coaldale
Coalport
Cokeburg
Collingdale
Columbia
Colwyn
Conemaugh (Cambria County)
Conewago
Confluence
Conneaut Lake
Conneautville
Connellsville
Conway
Conyngham
Coopersburg
Cooperstown
Coraopolis
Corsica
Coudersport
Courtdale
Cranesville
Creekside
Cresson
Cressona
Cross Roads
Curwensville
Donegal
Donora
Dover
Doylestown (Borough)
Doylestown (Township)
Dravosburg
Driftwood
Duboistown
Dudley
Dunbar
Duncannon
Duncansville
Dunlevy
Dunmore
Duquesne
Duryea
East Bangor
East Brady
East Butler
East Greenville
East Lampeter
East Landsdowne
East McKeesport
East Petersburg
East Pittsburg
East Prospect
East Vandergrift
Eau Claire
Edgeworth
Factoryville
Fairchance
Fairfield
Fairless Hills
Falls Creek
Fallsington
Farrell
Fawn Grove
Fayette City
Felton
Feasterville
Ferndale
Finleyville
Fleetwood
Flemington
Folcroft
Ford City
Ford Cliff

Forksville
Fort Washington
Forty Fort
Fountain Hill
Foxburg
Franklin
Fredericktown
Fredonia
Freeburg
Freedom
Freeland
Freemansburg
Freeport
Friendsville
Galeton
Gallitzin
Garrett
Georgetown
Gettysburg
Gilberton
Girardville
Glasgow
Glassport
Glen Campbell
Glendon
Glen Hope
Glenolden
Glen Rock

Glenside
Goldsboro
Gordon
Grampian
Gratz
Great Bend
Green Lane
Greencastle
Greenfield
Greensboro
Greenville
Grove City
Halifax
Hallstead
Hamlin
Harmony
Harris
Harrisville
Harleton
Harveys Lake
Hatfield (Borough)
Hatfield (Township)
Hawley
Hawthorn
Heidelberg

Herndon
Hershey
Highspire
Homestead
Hookstown
Hooversville
Hop Bottom
Houston
Houtzdale
Howard
Hughestown
Hughesville
Hulmeville
Hummelstown
Hunker
Huntingdon Valley
Hyde Park
Hydetown
Hyndman
Jackson Center
Jacobus
Jamestown
Jeannette
Jefferson
Jenkintown
Kane
Karns City
Kenhorst
King of Prussia

Kittanning
Knox
Knoxville
Koppel
Kulpmont
Laceyville
Lake City
Landingville
Landisburg
Lanesboro
Langhorne
Lansford
La Plume
Laporte
Larksville
Laurel Run
Laureldale
Laurelton
Lawrenceville
Leechburg
Leesport
Leetsdale
Lenhartsville
Le Raysville
Levittown

Lewisberry
Lewisburg
Lewis Run
Lewistown
Liberty
Ligonier
Lilly
Linesville
Lincoln
Lititz
Little Meadows
Littlestown
Loganton
Loganville
Loretto
Luzerne
Lykens
Madison
Mahaffey
Manns Choice
Manorville
Mansfield
Marcus Hook
Marianna
Marion Center
Marion Heights
Mars
Masontown
Matamoras
Mayfield
McAdoo
McClure
McConnellsburg
McDonald
McEwensville
McKean
McKees Rocks
McSherrytown
McVeytown
Mechanicsville
Mercer
Mercersburg
Meshoppen
Meyersdale
Middleburg
Middleport
Midland
Midway
Miffin
Mifflinburg

Miffintown
Milesburg
Milford (Pike County)
Mill Hall
Mill Village
Miller
Millersburg
Millerstown
Millheim
Millvale
Millville
Milton
Minersville
Modena
Mohnton
Monessen
Monroeton
Mont Alto
Montrose
Morgantown
Morton
Mountain Home
Mount Carmel
Mount Gretna
Mount Holly Springs
Mount Oliver
Mount Union
Mount Wolf
Mountville
Muncy
Munhall
Myerstown
Nanticoke
Nescopeck
Nesquehoning
New Albany
New Alexandria
New Baltimore
New Berlin
New Bethlehem
New Bloomfield
New Britain (Borough)
New Britain (Township)
New Buffalo
New Eagle
New Florence
New Galilee
New Holland
New Milford
New Oxford
New Paris

New Philadelphia
New Ringgold
New Salem
New Stanton
New Wilmington
Newburg
Newell
Newport
Newry
Newton Hamilton
Newtown (Borough)
Newtown (Township)
Newville
Nicholson
North Apollo
North Belle Vernon
North Charleroi
North Irwin
Northern Cambria
Norwood
Nuangola
Orangeville
Orbisonia
Orrsotwn
Osceola Mills
Oswayo
Palo Alto
Paoli
Parker
Parryville
Patterson Heights
Paxtang
Penbrook
Penndel
Pennsbury Village
Perryopolis
Petersburg
Petrolia
Phillipsburg
Picture Rocks
Pillow

Pine Grove
Pipersville
Pittston
Pleasantville
Plumville
Pocono Pines
Point Marion
Polk
Port Allegany
Port Carbon
Port Clinton
Port Matilda
Port Royal
Port Vue
Portage
Portersville
Portland
Pottstown
Pringle
Prompton
Prospect
Pulaski
Railroad
Ramey
Rankin
Red Hill
Renovo
Reynoldsville
Rices Landing
Richlandtown
Ridgeway
Rimersburg
Ringtown
Saegertown
Saint Claire
Saint Clairesville
Saint Lawrence
Saint Petersburg
Salisbury
Salladasburg
Saltillo
Sandy Lake
Saxton
Sayre
Schellsburg
Seven Valleys
Seward
Sewickley
Shade Gap
Shamokin Dam
Shanksville
Sharon
Sharpsburg
Sheakleyville
Shelocta
Shenandoah
Shickshinny
Shillington
Shinglehouse
Shippenville
Shippingport
Shiremanstown
Shirleysburg
Shoemakersville
Shrewsbury (Borough)
Shrewsbury (Township)
Silverdale
Slatington
Sligo
Slippery Rock

Smethport
Smicksburg
Smithton
Snow Shoe
Snydertown
Souderton
South Connellsville
South Fork
South Heights
South Hills
South Renovo
South Waverly
South Williamsport
Southampton
Spartansburg
Spring City
Springboro
Springdale
Starrucca
Stewartstown
Stillwater
Stockdale
Stockertown
Stoneboro
Stoystown
Strasburg
Strattanville
Strausstown
Sugar Grove
Sugar Notch
Summer Hill
Sunbury
Sutersville
Swoyersville
Sykesville
Sylvania
Tamaqua
Tarentum
Tatamy
Taylor
Telford
Thompsontown
Three Springs
Tidioute
Timblin
Tioga
Tionesta

Towanda
Tower City
Townville
Trainer
Tremont
Troutville
Troy
Tullytown
Turbotville
Turtle Creek
Ulster
Ulysses
Union City
Union Dale
Uniontown
Unionville
Upland
Valencia
Vanderbilt
Vandergrift
Vandling
Venango
Wall
Wallaceton
Walnutport
Wampum
Warrior Run
Washingtonville
Waterford
Watsontown
Wattsburg
Waymart
Wayne
Waynesburg
Weatherly
Weissport
Wellersburg
Wellsboro
Wellsville
Wernersville
West Alexander
West Elizabeth
West Grove
West Hazelton
West Homestead
West Lawn
West Leechburg
West Middlesex

West Middletown
West Newton
West Pittston
West Sunbury
West York
Westfield
Westover
Wheatland
Whitaker
White Haven
Whitehall Township
Wilkinsburg
Williamsburg
Williamstown
Wilmerding
Wilmore
Willow Grove
Womelsdorf
Woodbury
Worthington
Worthville
Wrightsville
Wyalusing
Wyoming
Wyomissing
Wyomissing Hills
York Springs
Yorkana
Youngstown
Youngsville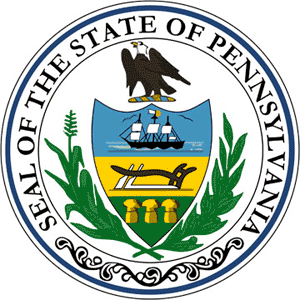 Make Safe, Clean Drinking Water Out Of Thin Air
See Who Is Running For Elected Office In Pennsylvania:


Elections. Primary Races. Candidate Information.
Plus... voter information & registration. Voting absentee. Ballot measures. District maps. Polling places and times. Frequently Asked Questions.

Discover The Hand-To-Hand Fighting System So Simple You Can Learn It In Hours. Used by Tier 1 special forces units. Never be scared when faced with a bully or a violent attacker again.