It's motto: "Every political leader on every issue."
Learn where your politicians stand and how they voted on issues of importance to you.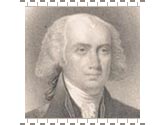 "Liberty may be endangered by the abuse of liberty, but also by the abuse of power."
⇾ James Madison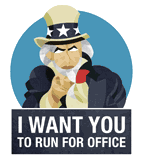 How To Run For Office.
Have you ever thought about running for office, or know someone who should?
Run for Office is a free service that provides all the tools you need to launch a successful campaign whether you are a seasoned veteran or first-time campaigner.