Learn where and how our money and tax dollars are being spent.
The official source of accessible, searchable and reliable spending data for the U.S. Government. The site tracks agency expenditures and for the first time, links relevant agency expenditure data with awards distributed by the government.
Source of data: The U.S Treasury Department brings together data from hundreds of federal agencies and systems to make federal spending data readily available to the public.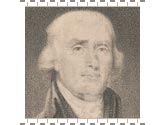 "All tyranny needs to gain a foothold is for people of good conscience to remain silent."
⇾ Thomas Jefferson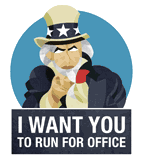 How To Run For Office.
Have you ever thought about running for office, or know someone who should?
Run for Office is a free service that provides all the tools you need to launch a successful campaign whether you are a seasoned veteran or first-time campaigner.