Didn't vote in primary. Can I still vote in general election?
Bob writes...
"if I don't vote in Indiana primary, can I vote in general election?"
I get this question a lot!
'If I don't vote in the primary or caucus, can I vote in November's general election?'
Yes, you can still vote in November. And yes, you can also vote for whomever you want. Another question I get frequently is this: "do I have to vote for the candidate in the party I am registered to?" NO, you do not. Just because you are a registered Democrat, you do not have to vote for the Democratic candidate. Vice versa with Republican. You can vote for whomever you wish.
Voting in a primary or caucus is totally optional.
As long as you are registered to vote, you are OK!
Remember, register to vote before election day if you can. With voter laws in some states purposely being "modified" to make the process more difficult for some citizens, registering to vote well ahead of time is a brilliant idea.
Follow up: "If I already voted in the primaries do I vote again in the general election? And if the candidate I voted for in the primaries didn't win can i vote for someone else?"
Yes.
Yes.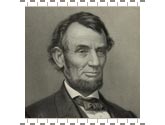 "Those who deny freedom to others, deserve it not for themselves; and, under a just God, can not long retain it."
⇾ Abraham Lincoln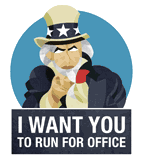 How To Run For Office.
Have you ever thought about running for office, or know someone who should?
Run for Office is a free service that provides all the tools you need to launch a successful campaign whether you are a seasoned veteran or first-time campaigner.