US Elections ~ Alabama
Directory of Alabama elections. Alabama candidates for Governor, state reps and Congress (Senators / House of Representatives). AL primary and election races. Voting info. Political parties. State election office.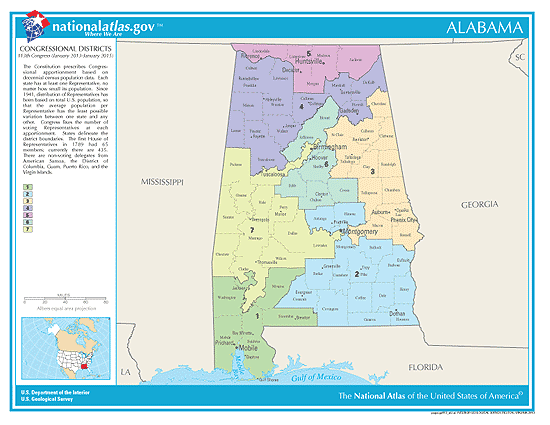 Election, Primary & Filing Dates:

State Primary: June 5, 2018
Run-off: July 17, 2018
Filing Deadline:
~ February 9, 2018
$200 FREE. A Gift From Me.

Save $200 on your next vacation, getaway or business trip. Free VIP card for hotels and resorts worldwide. Yes, it's real. $200. No expiration. Get it now, use it later. "This is my gift to you. Absolutely no cost." Grab your card before they're gone.
- Jeff Cohen, Founder @ USelections.com. [ Click Here ]
Voter Information:

For eligibility & identification requirements, dates, deadlines, voting materials, contact info and more: [ click here ].
All important election dates & deadlines for voters: [ click here ].

Poll Opening & Closing Times:

In Alabama, all polls are open from 7:00 AM to 7:00 PM Central Time.
Next State Constitutional Officer Elections in 2018.
Alabama Governor:
Kay Ivey (R) | Campaign Website
* Alabama Governor Robert Bentley resigned following allegations of using state resources to hide affair (April 10, 2017).
Alabama Lieutenant Governor:
VACANT
* Kay Ivey became Governor of Alabama on April 10, 2017.
Alabama Attorney General:
Steve Marshall (R)
Alabama Secretary Of State:
John Merrill (R) | Campaign Website
Alabama State Auditor:
Jim Zeigler (R) | Campaign Website
Alabama State Treasurer:
Young Boozer (R)
* Term-Limited in 2018.
Alabama State Commissioner Of Agriculture & Industries:
John McMillan (R)
* Term-Limited in 2018..
* Candidate for Governor in 2018.
Alablama State Legislature:



Alabama Legislature


Senate
Alabama has 35 State Senate members: 8 (Democrats), 26 (Republicans), 1 (Independent).
Length of term: 4 years.


House of Representatives
Alabama has 105 State House members: 31 (Democrats), 72 (Republicans), 2 (Vacant).
Length of term: 4 years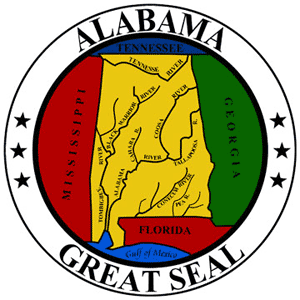 2018 | On Your Ballot:



See the 2018 Alabama Races, Court Judges & Ballot Measures you will be voting on: [ click here ].
- Includes all your federal, state and local races.
NOTE: Type in your address, then click "Check My Races." This will list everything to appear on your ballot this year.
What's My District?



To see which US Congressional district you live in: [ click here ].


What are my local districts? Visit your county, parish, city or town websites: [ click here ].
U.S. Senators:
(Terms are 6 years in length)
Richard Shelby (R) | Campaign Website
Has been in office since: 1987
* Next Election in 2022.
Luther Strange (R) | Campaign Website
Has been in office since: 2017
* Special Election in 2018.
Primary: August 15, 2017 | Runoff: September 26, 2017 | General: December 12, 2017
Senate Candidates:
James Beretta (R) 
~ Physician 

Joseph Breault (R)
~ Chaplain, USAF Reserve Officer
Randy Brinson (R) 
~ Physician, Ex-Alabama Christian Coalition President
Mo Brooks (R) 
~ Congressman, Ex-Madison County Commissioner, Ex-State Representative, Ex-District Attorney

Dom Gentile (R) 
~ Businessman

Mary Maxwell (R)
~ College Professor, Mathematician

Roy Moore (R) 
~ Ex-Supreme Court Chief Justice, Religious Right Activist

Bryan Peeples (R) 
~ Businessman

Trip Pittman (R)
~ State Senator, Businessman 

Will Boyd (D) 
~ Pastor, Ex-Greenville (IL) City Councilman

Vann Caldwell (D) 
~ Talladega County Constable, Security Company Owner

Jason Fisher (D)
~ Direct Marketing Consultant 

Michael Hansen (D) 
~ Envinronmental Activist 

Doug Jones (D) 
~ Ex-US Attorney

Robert Kennedy Jr. (D)

Brian McGee (D) 
~ Retired Teacher, Vietnam War Veteran

Charles Nana (D) 
~ Businessman, Biomedical Engineer
U.S. House Of Representatives:
(Terms are 2 years in length)
District 1:
Bradley Byrne (R) | Campaign Website
Has been in office since: 2013
District 2:
Martha Roby (R) | Campaign Website
Has been in office since: 2011
District 3:
Mike Rogers (R) | Campaign Website
Has been in office since: 2003
District 4:
Robert Aderholt (R) | Campaign Website
Has been in office since: 1997
4th District Candidates:
Phil Norris (R) 
~ Nuclear Technologist, Ex-Financial Consultant, Navy Veteran
District 5:
Mo Brooks (R) | Campaign Website
Has been in office since: 2011
District 6:
Gary Palmer (R) | Campaign Website
Has been in office since: 2015
District 7:
Terri Sewell (D) | Campaign Website
Has been in office since: 2011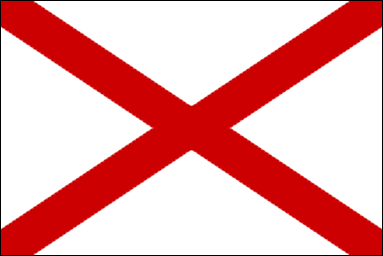 Alabama Election Office:



Alabama Election Office
(Get voter registration & information. Polling places and times. Absentee voting. Ballot measures. District maps. Alabama election FAQ.)
Alabama Political Parties:



Constitution Party of Alabama


Alabama Democratic Party


Alabama Green Party


Libertarian Party of Alabama


Reform Party of Alabama


Alabama Republican Party
Find Your Home Town | Localized Alabama Election Information:



Find Your Home Town: Cities, Towns and County Directory
Save $200 On Hotels & Resorts:

My gift to you! Grab your FREE VIP card from USelections.com before they're gone. Use worldwide. Worth $200 bucks. Does not expire. Get now. Use later. [ Click Here ]