Who. Will. You. Vote. For? ✅ 😀
Enter Our Realm Of Election Races and Waking Up To The Truth.
Reason For Being: To present ALL Americans with the necessary information vital to making smart, well-informed decisions.
Before you step into a voting booth, seize the opportunity to learn more about candidates, incumbents, and all the issues important to you in each election race!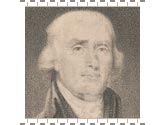 "All tyranny needs to gain a foothold is for people of good conscience to remain silent."
⇾ Thomas Jefferson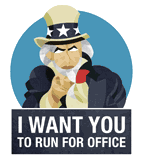 How To Run For Office.
Have you ever thought about running for office, or know someone who should?
Run for Office is a free service that provides all the tools you need to launch a successful campaign whether you are a seasoned veteran or first-time campaigner.
Disclaimer:
USelections.com is an online resource for gathering information. We cannot be held responsible for any misrepresentation, incorrect information provided or hyperlinks listed herein. Should anyone have concerns as to specific content and accuracy, please contact me immediately.