Federal / State / Local Elections
Directory of who's in office and active candidates for office.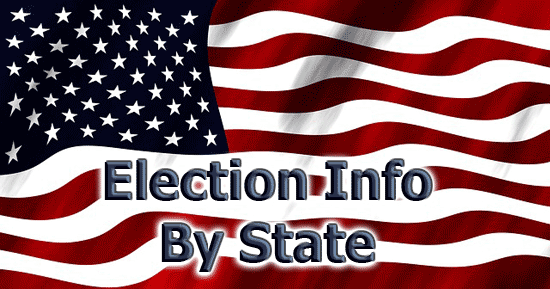 NEED A DOCTOR? UNLIMITED TELEMEDICINE only $14.99 per month. Connect with a DOCTOR via smart phone, tablet, or computer 24 hrs a day, 7 days a week. Nation's largest provider network. Signup now!

Take Control Of Your Identity & SECURE YOUR PRIVACY In 10 Easy Steps. Protect yourself from scam artists, big business & big brother right now. Read this while you can.
Simply click on your state's link below:
For Presidential Election Race Information - CLICK HERE.

Never Be Scared When Faced With A BULLY or VIOLENT ATTACKER Again. Discover the hand-to-hand fighting system so simple you can learn it in hours. Used by Tier 1 special forces units. Click here to learn more now.