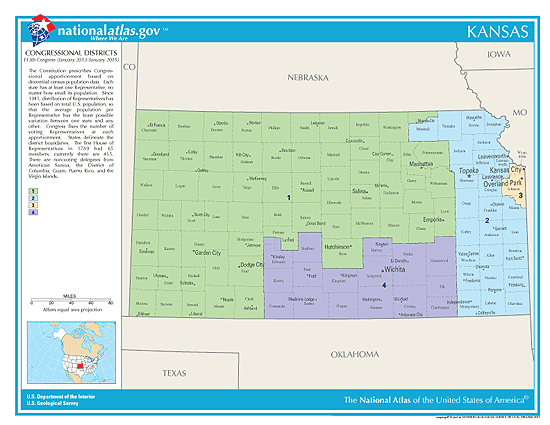 Election, Primary & Caucus Dates:
State Primary: August 4, 2020
- - - - - - - - - -
Presidential Caucuses (R): None
* All delegates are expected to be allocated to President Trump.
Type: open
Republican Delegates: 39
Presidential Primary (D): May 2, 2020
Type: open
Democrat Delegates: 45 (39 pledged, 6 super)
- - - - - - - - - -
Kansas Electoral Votes: 6
The Electoral College consists of 538 electors.
A majority of 270 electoral votes is required to elect the President.
2020 | On Your Ballot:


See all your 2020 Kansas Races, Court Judges & Ballot Measures: [ click here ].
(Type in your address, then click "Check My Races." This will show you everything you'll vote on.)
Voter Information:
For eligibility & identification requirements, dates, deadlines, voting materials, contact info and more: [ click here ].
All important election dates & deadlines for voters: [ click here ].

Poll Opening & Closing Times:
In the state of Kansas, most polls are open from 7:00 AM to 7:00 PM Central Time as Kansas mandates in its state laws that the polls must be open a minimum of twelve (12) hours. Counties may open the polls earlier and close them later. Kansas is divided between Central and Mountain time zones.
Next State Constitutional Officer Elections in 2022.
Kansas Governor:
Laura Kelly (D) | Campaign Website
Kansas Lieutenant Governor:
Lynn Rogers (D)
(Note: Governor and Lt. Governor candidates run together on tickets in the primary.)

Kansas Secretary Of State:
Scott Schwab (R) | Campaign Website
Kansas Attorney General:
Derek Schmidt (R) | Campaign Website
Kansas State Treasurer:
Jacob LaTurner (R) | Campaign Website
Kansas State Insurance Commissioner:
Vicki Schmidt (R) | Campaign Website
Kansas State Legislature:


Kansas Legislature


Senate
Kansas has 40 State Senate members: 11 (Democrats), 28 (Republicans), 1 (Independent/Other).
Length of term: 4 years.


House of Representatives
Kansas has 125 State House members: 41 (Democrats), 84 (Republicans).
Length of term: 2 years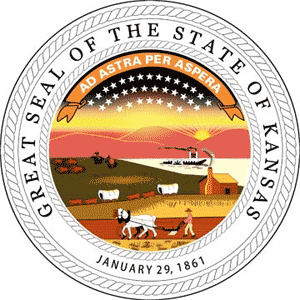 What's My District?


To see which US Congressional district you live in: [ click here ].


What are my local districts? Visit your county, parish, city or town websites: [ click here ].

U.S. Senators:


Terms are 6 years in length.


Each state has 2 US Senators. 2 US Senators x 50 States = 100 Total US Senators.


US Senate Breakdown: 53 Republicans, 45 Democrats, 2 Independents.
Pat Roberts (R)
Has been in office since: 1997
* Retiring in 2020.
* Next Election in 2020.
Senate Race Candidates:
Bob Hamilton (R) 
~ Plumbing Company Owner
Kris Kobach (R) 
~ Attorney, Ex-Secretary of State, Ex-Overland Park City Councilman
Dave Lindstrom (R) 
~ Turnpike Authority Chair, Ex-Johnson County Commissioner, Ex-NFL Football Player
Roger "Doc" Marshall (R) 
~ Congressman, Physician
Brian Matlock (R) 
~ College Instructor, Doctoral Student
Steve Roberts (R) 
~ State Board of Education Member, Electrical Engineer
Gabriel Robles (R) 
~ Paralegal, USMC Veteran
Susan Wagle (R) 
~ State Senate President, Ex-State Representative
Barbara Bollier (D) 
~ State Senator, Ex-State Representative, Retired Physician, Ex-Republican
Adam Smith (D)
Robert Tillman (D)
~ Retired Court Services Officer, National Guard Veteran
Jason Buckley (L)
Paul Tuten (I)
Jerry Moran (R) | Campaign Website
Has been in office since: 2011
* Next Election in 2022.

U.S. House Of Representatives:


Terms are 2 years in length.


Kansas has 4 Reps (Congressmen & Congresswomen) in the House.


Total number of Reps in the House = 435.


US House Breakdown: 232 Democrats, 198 Republicans, 1 Independent, 4 Vacancies.
District 1:
Roger "Doc" Marshall (R) | Campaign Website
Has been in office since: 2017
District 2:
Steve Watkins (R) | Campaign Website
Has been in office since: 2019
District 3:
Sharice Davids (D) | Campaign Website
Has been in office since: 2019
District 4:
Ron Estes (R) | Campaign Website
Has been in office since: 2017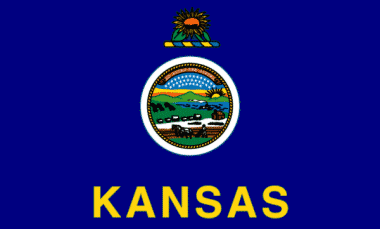 Kansas Election Office:


Kansas Elections Division
(Get voter registration & information. Polling places and times. Absentee voting. Ballot measures. District maps. Election FAQ.)
Kansas Political Parties:


Kansas Democratic Party


Libertarian Party of Kansas


Kansas Reform Party


Kansas Republican Party