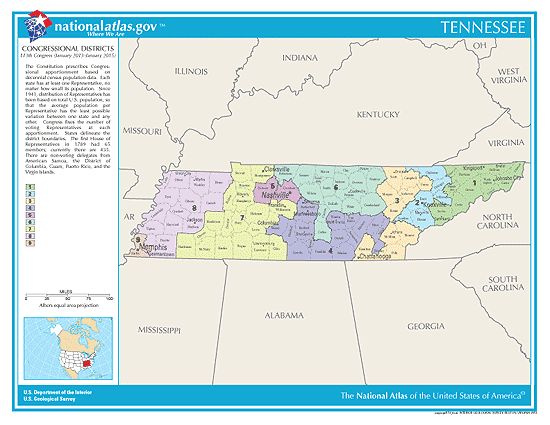 Election, Primary & Caucus Dates:
State Primary: August 6, 2020
- - - - - - - - - -
Presidential Primary: March 3, 2020
Type: open
Democrat Delegates: 73 (64 pledged, 9 super)
Republican Delegates: 58
- - - - - - - - - -
Tennessee Electoral Votes: 11
The Electoral College consists of 538 electors.
A majority of 270 electoral votes is required to elect the President.
2020 | On Your Ballot:


See all your 2020 Tennessee Races, Court Judges & Ballot Measures: [ click here ].
(Type in your address, then click "Check My Races." This will show you everything you'll vote on.)
Voter Information:
For eligibility & identification requirements, dates, deadlines, voting materials, contact info and more: [ click here ].
All important election dates & deadlines for voters: [ click here ].

Poll Opening & Closing Times:
In the state of Tennessee, voting hours vary by county. Most polling places are open between 7:00 AM and 7:00 PM.
Tennessee is split between Eastern / Central time zones.
Next State Constitutional Officer Elections in 2022.
Tennessee Governor:
Bill Lee (R) | Campaign Website
Tennessee General Assembly:


Tennessee General Assembly


Senate
Tennessee has 33 State Senate members: 5 (Democrats), 28 (Republicans).
Length of term: 4 years.


House of Representatives
Tennessee has 99 State House members: 26 (Democrats), 73 (Republicans).
Length of term: 2 years.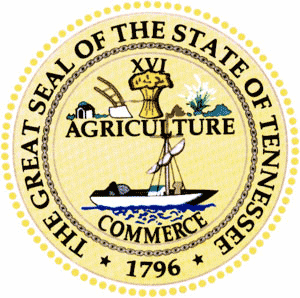 What's My District?


To see which US Congressional district you live in: [ click here ].


What are my local districts? Visit your county, parish, city or town websites: [ click here ].

U.S. Senators:


Terms are 6 years in length.


Each state has 2 US Senators. 2 US Senators x 50 States = 100 Total US Senators.


US Senate Breakdown: 53 Republicans, 45 Democrats, 2 Independents.
Lamar Alexander (R)
* Retiring in 2020.
Has been in office since: 2003
* Next Election in 2020.
Senate Race Candidates:
Clifford Adkins (R)
Natisha Brooks (R) 
~ Private School Founder, Home Schooling Consultant
Byron Bush (R) 
~ Dentist
Roy Dale Cope (R) 
~ Pharmacist, Businessman
Terry Dicus (R) 
~ Attorney, Ex-TBI Criminal Investigator
Tom Emerson Jr. (R) 
~ IT Professional, Navy Veteran
George Flinn (R) 
~ Physician, Ex-Shelby County Commissioner, Navy Veteran
Bill Hagerty (R) 
~ Businessman, Ex-US Ambassador to Japan, Ex-State Cabinet Member
Jon Henry (R) 
~ Retired USMC Veteran
Kent Morrell (R) 
~ Aquarium Design/Installation Contractor
Glen Neal (R) 
~ Retired Knox County Chief Jailer
John Osborne (R)
Aaron Pettigrew (R) 
~ Truck Driver
Johnny "JJ" Presley (R) 
~ Medical Center Owner, Ex-Cumberland County School Board Member
David Schuster (R) 
~ Retired Businessman, Navy Veteran
Manny Sethi 

(R)

 
~ Surgeon
Marquita Bradshaw (D) 
~ Insurance Agent, Staffing Consultant, Enviromental Activist
Tharon Chandler (D) 
~ Farmer
Gary Davis (D)
~ Bakery Worker
Robin Kimbrough (D)
~ Attorney, Unitarian Minister
James Mackler (D) 
~ Attorney, Air National Guard Officer, Iraq War Veteran
Mark Pickrell (D) 
~ Attorney, Businessman
Yomi "Fapas" Faparusi (I) 
~ Physician, Attorney, Researcher
Jeffrey Grunau (I) 
~ Photo Journalist, Peace Activist
Dean Hill (I) 
~ Real Estate Broker, Army Veteran
Steven Hooper (I)
Tom Kovach (I) 
~ Paralegal, Actor, USAF Veteran
Elizabeth McLeod (I) 
~ Tax Manager
Kacey Morgan (I) 
~ Community Events Consultant, Social Justice Activist
Eric Stansberry (I)
Marsha Blackburn (R) | Campaign Website
Has been in office since: 2019
* Next Election in 2024.

U.S. House Of Representatives:


Terms are 2 years in length.


Tennessee has 9 Reps (Congressmen & Congresswomen) in the House.


Total number of Reps in the House = 435.


US House Breakdown: 232 Democrats, 198 Republicans, 1 Independent, 4 Vacancies.
District 1:
Phil Roe (R)
* Retiring in 2020.
Has been in office since: 2009
1st District Candidates:
Jay Adkins (R) 
~ Machinist, Engineer, Iraq War Veteran
Phil Arlinghaus (R) 
~ Nonprofit Thrift Store Manager, Seminary Student
Richard Baker (R)
Chance Cansler (R)
John Clark (R) 
~ Businessman, Ex-Kingsport Mayor
Rusty Crowe (R) 
~ State Senator, Attorney, Vietnam War Veteran
Steve Darden (R) 
~ Attorney, Ex-Johnson City Mayor
Chad Fleenor (R) 
~ Washington County School Board Member, Realtor, Farmer
Josh Gapp (R) 
~ Physician
Diana Harshbarger (R) 
~ Pharmacist
David Hawk (R) 
~ State Representative, Haberdasher
Timothy Hill (R) 
~ State Representative, Businessman, Ex-Congressional Aide
Chuck Miller (R) 
~ Factory Worker
Carter Quillen (R) 
~ Professional Engineer, USCG Veteran
Nichole Williams (R) 
~ Internet Consultant, Ex-Car Saleswoman, Medical Marijuana Activist
Chris Rowe (D) 
~ IT Professional, USAF Veteran
Blair Walsingham (D) 
~ Farmer, USAF Veteran
Steve Holder (I) 
~ Pastor, Army Veteran, Sanders Campaign Activist
District 2:
Tim Burchett (R) | Campaign Website
Has been in office since: 2019
District 3:
Chuck Fleischmann (R) | Campaign Website
Has been in office since: 2011
3rd District Candidates:
Sandy Casey (R)
Jim Elkins (R)
Basil Marceaux (R) 
~ Businessman, Vietnam War Veteran
Meg Gorman (D)
Nancy Baxley (I) 
~ Teacher
Amber Hysell (I) 
~ Customer Service Representative
Keith Sweitzer (I)
District 4:
Scott DesJarlais (R) | Campaign Website
Has been in office since: 2011
4th District Candidates:
Doug Meyer (R) 
~ Ex-Franklin County GOP Chair, Retired Police Officer, USCG Veteran
Randy Sharp (R)
Noelle Bivens (D) 
~ Sanders Campaign Activists
Christopher Hale (D) 
~ Nonprofit Group Executive, Ex-Congressional Aide
District 5:
Jim Cooper (D) | Campaign Website
Has been in office since: 2003
District 6:
John Rose (R) | Campaign Website
Has been in office since: 2019
District 7:
Mark Green (R) | Campaign Website
Has been in office since: 2019
District 8:
David Kustoff (R) | Campaign Website
Has been in office since: 2017
8th District Candidates:
Erika Stotts Pearson (D) 
~ Consultant, Ex-WNBA Team Assistant Manager, Ex-Teacher
Larry Pivnick (D) 
~ Attorney, Law School Professor
Hollis Skinner (D)
Savannah Williamson (D) 
~ Ex-Madison County Commissioner
Jon Dillard (I)
James Hart (I) 
~ Realtor, Eugenics Advocate
District 9:
Steve Cohen (D) | Campaign Website
Has been in office since: 2007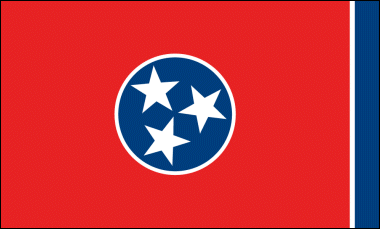 Tennessee Election Office:


Division of Elections
(Get voter registration & information. Polling places and times. Absentee voting. Ballot measures. District maps. Election FAQ.)
Tennessee Political Parties:


Constitution Party of Tennessee


Tennessee Democratic Party


Green Party of Tennessee


Libertarian Party of Tennessee


Socialist Party of Tennessee