US Elections ~ Nebraska
Directory of Nebraska elections. Nebraska candidates for Governor, state reps and Congress (Senators / House of Representatives). NE caucus and election races. Voting info. Political parties. State election office.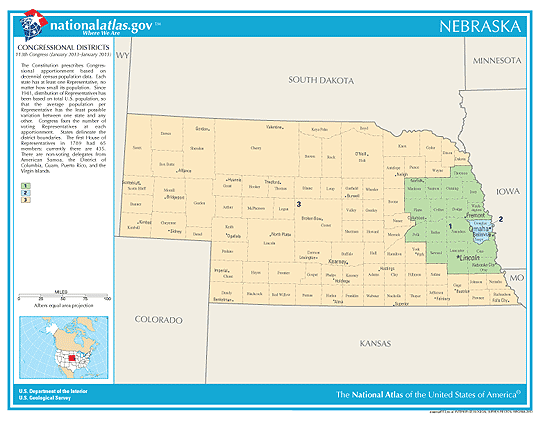 Election, Primary, Caucus & Filing Dates:

State Primary: May 10, 2016
Filing Deadline:
~ March 1, 2016 (Major Parties)
~ August 1, 2016 (Independents, Third Parties)
~ TBD (Write-Ins)
$200 FREE. A Gift From Me.

Save $200 on your next vacation, getaway or business trip. Free VIP card for hotels and resorts worldwide. Yes, it's real. $200. No expiration. Get it now, use it later. "This is my gift to you. Absolutely no cost." Grab your card before they're gone.
- Jeff Cohen, Founder @ USelections.com. [ Click Here ]
Voter Information:

For eligibility & identification requirements, dates, deadlines, voting materials, contact info and more: [ click here ].
All important election dates & deadlines for voters: [ click here ].

Poll Opening & Closing Times:

In the state of Nebraska, all polling locations are open from 8:00 AM to 8:00 PM central time and 7:00 AM to 7:00 PM mountain time.
Nebraska is divided between Central / Mountain time zones.
Next State Constitutional Officer Elections in 2018.
Nebraska Governor:
Pete Ricketts (R)| Campaign Website
Nebraska Lieutenant Governor:
(Note: Gubernatorial nominees select Lt. Governor runningmates after the primary.)
Mike Foley (R)
Nebraska Secretary Of State:
John Gale (R)
* Retiring in 2018.
Nebraska Attorney General:
Doug Peterson (R)
Nebraska State Auditor:
Charlie Janssen (R) | Campaign Website
Nebraska State Treasurer:
Don Stenberg (R)
* Term-Limited in 2018.
Nebraska State Legislature:



Nebraska Unicameral
Nebraska has 49 members.
Length of term: 4 years. Term limits: 2 terms (8 years).
- Nebraska's Legislature is the only state legislature in the U.S. that is nonpartisan.
- Nebraska is the only state in the U.S. with a unicameral legislature. Although officially known as the "Legislature" and more commonly called the "Unicameral," its members call themselves "senators."
- Note: 25 members are needed to pass a bill, 30 are needed for a filibuster or veto, and 33 are needed to override a Governor's veto. Currently, "nonpartisan" members of the state's senate identify a follows: 32 Republican, 15 Democratic, 1 Independent, 1 Libertarian.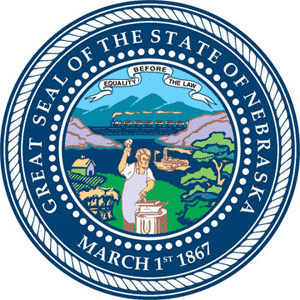 2018 | On Your Ballot:



See the 2018 Nebraska Races, Court Judges & Ballot Measures you will be voting on: [ click here ].
- Includes all your federal, state and local races.
NOTE: Type in your address, then click "Check My Races." This will list everything to appear on your ballot this year.
What's My District?



To see which US Congressional district you live in: [ click here ].


What are my local districts? Visit your county, parish, city or town websites: [ click here ].
U.S. Senators:
(Terms are 6 years in length)
Deb Fischer (R) | Campaign Website
Has been in office since: 2013
* Next Election in 2018.
Ben Sasse (R) | Campaign Website
Has been in office since: 2015
* Next Election in 2020.
U.S. House Of Representatives:
(Terms are 2 years in length)
District 1:
Jeff Fortenberry (R) | Campaign Website
Has been in office since: 2005
District 2:
Don Bacon (R) | Campaign Website
Has been in office since: 2017
2nd District Candidates:
Kara Eastman (D) 
~ Non-Profit Executive, Social Worker, Community College Board VP

District 3:
Adrian Smith (R) | Campaign Website
Has been in office since: 2007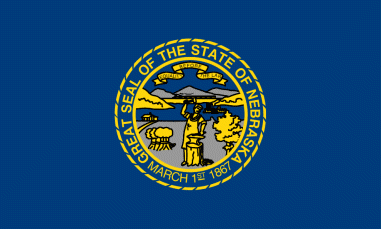 Nebraska Election Office:



Division of Elections
(Get voter registration & information. Polling places and times. Absentee voting. Ballot measures. District maps. Nebraska election FAQ.)
Nebraska Political Parties:



Nebraska Democratic Party


Green Party of Nebraska


Libertarian Party of Nebraska


Marijuana Party of Nebraska


Nebraska Republican Party
Find Your Home Town | Localized Nebraska Election Information:



Find Your Home Town: Cities, Towns and County Directory
Save $200 On Hotels & Resorts:

My gift to you! Grab your FREE VIP card from USelections.com before they're gone. Use worldwide. Worth $200 bucks. Does not expire. Get now. Use later. [ Click Here ]
OFFICIAL BALLOT
uselections.com
Below, you will find SOLUTIONS & ANSWERS to many of today's POLITICAL & ECONOMIC problems.

Read, share, and comment.
Post your own solutions!
Instructions: To choose a specific topic, simply move your mouse and hover over desired topic. Then, click your mouse. For mobile or tablet users: press your finger over the solution topic of your choice.