US Elections ~ Vermont
Directory of Vermont elections. Vermont candidates for Governor, state reps and Congress (Senators / House of Representatives). VT primary and election races. Voting info.Political parties. State election office.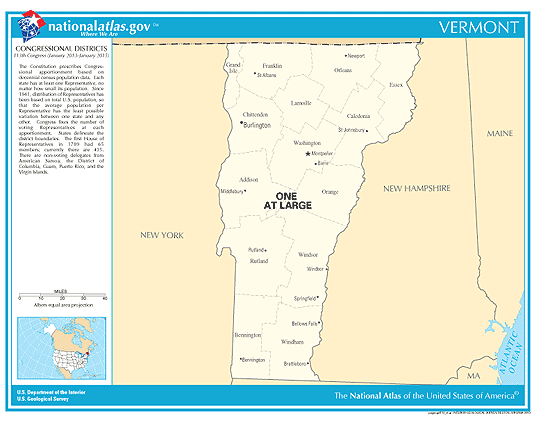 Election, Primary & Caucus Dates:
State Primary: August 11, 2020
- - - - - - - - - -
Presidential Primary: March 3, 2020
Type: open
Democrat Delegates: 23 (16 pledged, 7 super)
Republican Delegates: 17
- - - - - - - - - -
Vermont Electoral Votes: 3
The Electoral College consists of 538 electors.
A majority of 270 electoral votes is required to elect the President.

PROTECT YOURSELF. The Amazing New Shockwave Torch Makes Bad Guys SH*T Their Pants In Terror. It can drop a ripped 260-lb. thug in 2 seconds or less! Special deal. Get one today.

Take Control Of Your Identity & SECURE YOUR PRIVACY In 10 Easy Steps. Protect yourself from scam artists, big business & big brother right now. Read this while you can.
2020 | On Your Ballot:


See all your 2020 Vermont Races, Court Judges & Ballot Measures: [ click here ].
(Type in your address, then click "Check My Races." This will show you everything you'll vote on.)
Voter Information:
For eligibility & identification requirements, dates, deadlines, voting materials, contact info and more: [ click here ].
All important election dates & deadlines for voters: [ click here ].

Poll Opening & Closing Times:
In the state of Vermont, polling places will open between 5:00 AM - 10:00 AM Eastern Time, depending on the town. All polling places will close at 7:00 PM.
Next State Constitutional Officer Elections in 2020.
Vermont Governor:
Phil Scott (R) | Campaign Website
Election Race Candidates:
John Klar (R) 
~ Attorney, Farmer, Ex-Pastor
Bernard Peters (R) 
~ Retired State Employee, Vietnam War Veteran
Emily Peyton (R) 
~ Artist, Industrial Hemp Legalization Activist
Douglas Cavett (D) 
~ Recently Released Sex Offender, Felon
Ralph Corbo (D)
~ Progressive Activist
Rebecca Holcombe (D) 
~ Ex-State Education Secretary, Ex-Elementary Principal, Ex-Teacher
Patrick Winburn (D) 
~ Attorney
David Zuckerman (PP/D) 
~ Lieutenant Governor, Farmer, Ex-State Senator, Ex-State Representative
Cris Ericson (PP/I) 
~ Paralegal, Marijuana Legalization Activist
Boots Wardinski (PP) 
~ Farmer 
Vermont Lieutenant Governor:
David Zuckerman (PROG)
* Candidate for Governor in 2020.
Election Race Candidates:
Vermont State Treasurer:
Beth Pearce (D) | Campaign Website
Vermont Secretary Of State:
Jim Condos (D) | Campaign Website
Vermont State Auditor Of Accounts:
Doug Hoffer (D) | Campaign Website
Vermont Attorney General:
T.J. Donovan (D) | Campaign Website
Vermont State Legislature:


Vermont Legislature


Senate
Vermont has 30 State Senate members: 22 (Democrats), 6 (Republicans), 2 (Progressive Party).
Length of term: 2 years.


House of Representatives
Vermont has 150 State House members: 95 (Democrats), 43 (Republicans), 7 (Progressive Party), 4 (Independent), 1 (Vacant).
Length of term: 2 years.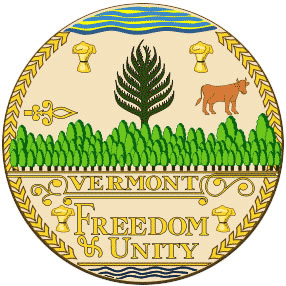 What's My District?


To see which US Congressional district you live in: [ click here ].


What are my local districts? Visit your county, parish, city or town websites: [ click here ].
Will You Make These 3 Fatal Mistakes In A Crisis?
In A Dire Food Shortage, What Will Your Family Eat?

U.S. Senators:


Terms are 6 years in length.


Each state has 2 US Senators. 2 US Senators x 50 States = 100 Total US Senators.


US Senate Breakdown: 53 Republicans, 45 Democrats, 2 Independents.
Pat Leahy (D) | Campaign Website
Has been in office since: 1975
* Next Election in 2022.
Bernie Sanders (Independent)
Has been in office since: 2007
* Next Election in 2024.

U.S. House Of Representatives:


Terms are 2 years in length.


Vermont has 1 Rep (Congressmen & Congresswomen) in the House.


Total number of Reps in the House = 435.


US House Breakdown: 233 Democrats, 198 Republicans, 1 Libertarian, 3 Vacancies.
At Large:
Peter Welch (D) | Campaign Website
Has been in office since: 2007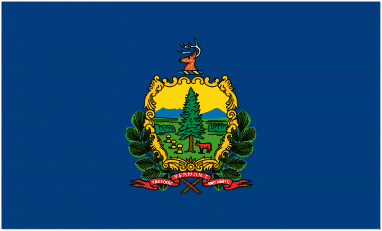 Make Safe, Clean Drinking Water Out Of Thin Air
Vermont Election Office:


Division of Elections
(Get voter registration & information. Polling places and times. Absentee voting. Ballot measures. District maps. Election FAQ.)
Vermont Political Parties:


Vermont Democratic Party


Vermont Libertarian Party


Liberty Union Party


Vermont Progressive Party


Vermont Republican Party

Never Be Scared When Faced With A BULLY or VIOLENT ATTACKER Again. Discover the hand-to-hand fighting system so simple you can learn it in hours. Used by Tier 1 special forces units. Click here to learn more now.