US Elections ~ Utah
Directory of Utah elections. Utah candidates for Governor, state reps and Congress (Senators / House of Representatives). UT primary and election races. Voting info. Political parties. State election office.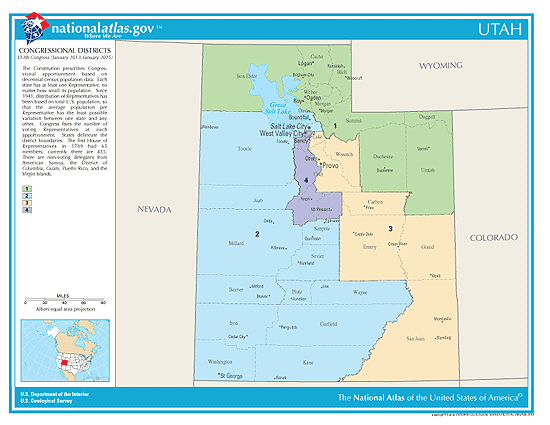 Election, Primary, Caucus & Filing Dates:
State Primary: June 26, 2018
Filing Deadline: March 17, 2018
GOP Nominating Conventions: April 2018
DEM Nominating Conventions: May 2018
$2,000 FREE. A Gift From Me.
Save up to $2,000 on HOTELS, RESORTS, CAR RENTALS & FUN ACTIVITIES worldwide. Yes, it's a REAL $2,000! Everyone loves 'em. Get now. Use later. Save $$$ on your next vacation, getaway, trip or day-off. Click here to grab one now before they're gone!
- Jeff Cohen, Founder @ USelections.com
Voter Information:
For eligibility & identification requirements, dates, deadlines, voting materials, contact info and more: [ click here ].
All important election dates & deadlines for voters: [ click here ].

Poll Opening & Closing Times:
In the state of Utah, all polling places are open from 7:00 AM to 8:00 PM Mountain Time.
Next State Constitutional Officer Elections in 2020.
Utah Governor:
Gary Herbert (R)
* Term-Limited in 2020.
Utah Lieutenant Governor:
Spencer Cox (R)
Utah Attorney General:
Sean Reyes (R) | Campaign Website
Utah State Treasurer:
David Damschen (R) | Campaign Website
Utah State Auditor:
John Dougall (R)
Utah State Legislature:


Utah Legislature


Senate
Utah has 29 State Senate members: 5 (Democrats), 24 (Republicans).
Length of term: 4 years.


House of Representatives
Utah has 75 State House members: 13 (Democrats), 62 (Republicans).
Length of term: 2 years.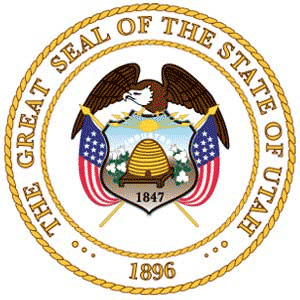 2018 | On Your Ballot:


See the 2018 Utah Races, Court Judges & Ballot Measures you will be voting on: [ click here ].
- Includes all your federal, state and local races.
NOTE: Type in your address, then click "Check My Races." This will list everything to appear on your ballot this year.
What's My District?


To see which US Congressional district you live in: [ click here ].


What are my local districts? Visit your county, parish, city or town websites: [ click here ].
Bulletproof HOME DEFENSE!
U.S. Senators:
(Terms are 6 years in length)
Orrin Hatch (R)
* Retiring in 2018.
Has been in office since: 1977
* Next Election in 2018.
Senate Candidates:
Mitt Romney (R) 
~ Ex-Massachusetts Governor, SLC Winter Olympics Chair, Venture Capitalist
Jenny Wilson (D) 
~ Salt Lake County Councilwoman, Ex-Non-Profit Executive, Ex-Congressional Aide
Tim Aalders (Constitution) 
~ Home Builder, Radio Talk Show Host
Reed McCandless (IAP)
Craig Bowden (Libertarian) 
~ Firearms Dealer, USMC Veteran
Daniel "DG" Geery (I)
~ Teacher, Aircraft Technician

Glade Fitzgerald (Write-In) 

Ryan Jackson (Write-In) 

Tyrone Jensen (Write-In)
Abe Korb (Write-In) 

Mike Lee (R) | Campaign Website
Has been in office since: 2011
* Next Election in 2022.
U.S. House Of Representatives:
(Terms are 2 years in length)
District 1:
Rob Bishop (R) | Campaign Website
Has been in office since: 2003
District 2:
Chris Stewart (R) | Campaign Website
Has been in office since: 2013
District 3:
John Curtis (R) | Campaign Website
District 4:
Mia Love (R) | Campaign Website
Has been in office since: 2015
4th District Candidates: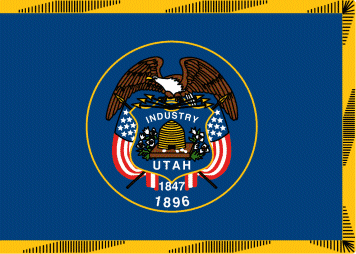 Utah Election Office:


State Elections Office
(Get voter registration & information. Polling places and times. Absentee voting. Ballot measures. District maps. Election FAQ.)
Utah Political Parties:


Constitution Party of Utah


Utah Democratic Party


Utah Independent American Party


Justice Party of Utah


Libertarian Party of Utah


Utah Republican Party


Socialist Party of Utah
Find Your Home Town | Localized Utah Election Information:


Find Your Home Town: Cities, Towns and County Directory
Save $2,000 On Hotels, Resorts, Car Rentals & Fun Activities:
It's my gift to you for a limited time! Grab your FREE $2,000 card from USelections.com before they're gone. Get now. Use later. You don't want to miss out on getting a card. It's awesome. { Click Here }