Voter Registration & Election Voting Information
Voting Frequently Asked Questions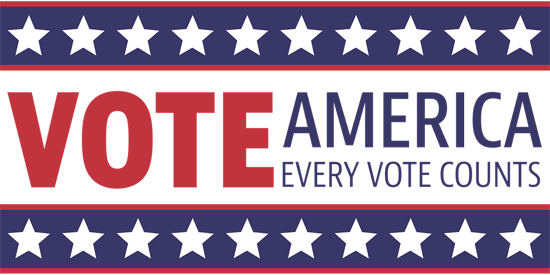 Will You Make These 3 Fatal Mistakes In A Crisis? Learn these simple home defense tactics. Do not be left vulnerable, defenseless & exposed! Watch This Video Now.

Take Control Of Your Identity & SECURE YOUR PRIVACY In 10 Easy Steps. Protect yourself from scam artists, big business & big brother right now. Read this while you can.
How Do I Register To Vote?


Register to vote here (vote.gov)!

U.S. Election Assistance Commission


Highly recommended website (www.eac.gov). Got voter or voting questions? Find your answer here.

How Do I Know If I Am Already Registered To Vote?


Visit NASS (National Association of Secretaries of State) and click on "voter registration status."

I've Moved. Do I Need To Re-Register To Vote?


Yes. Contact the election office in your state if you've changed addresses. You'll need to complete a voter registration form with your new address. I list "election offices" near the bottom of each state's page. Simply click here, then click on your state and scroll down.

What Are My State's Voter Laws & Registration Deadlines?


Click here for the U.S. Vote Foundation. Super helpful website!

Where Do I Go To Vote?


Click here to find your polling place.

What Identification Must I Bring With Me When I Vote?


Click here to see what ID you must bring with you.

How Do I Vote Absentee (For Active-Duty Members Overseas & US Citizens Living Outside the United States)?


Click here.

How Do I Vote Absentee (If I Still Live In The U.S.)? Example: Away At College, etc...


Click here.

If I Want To Vote in a Primary, Do I Have To Be Registered First?


Yes, click here.

If I Want To Vote in a Primary, Do I Have To Register With A Political Party First?


Generally, Yes. Qualifications to vote in a primary vary by state and by party. Make sure to register before the deadline. Click here, then click on your state to see registration deadlines plus how to register online.

Never Be Scared When Faced With A BULLY or VIOLENT ATTACKER Again. Discover the hand-to-hand fighting system so simple you can learn it in hours. Used by Tier 1 special forces units. Click here to learn more now.